Monthly Archives:
March 2017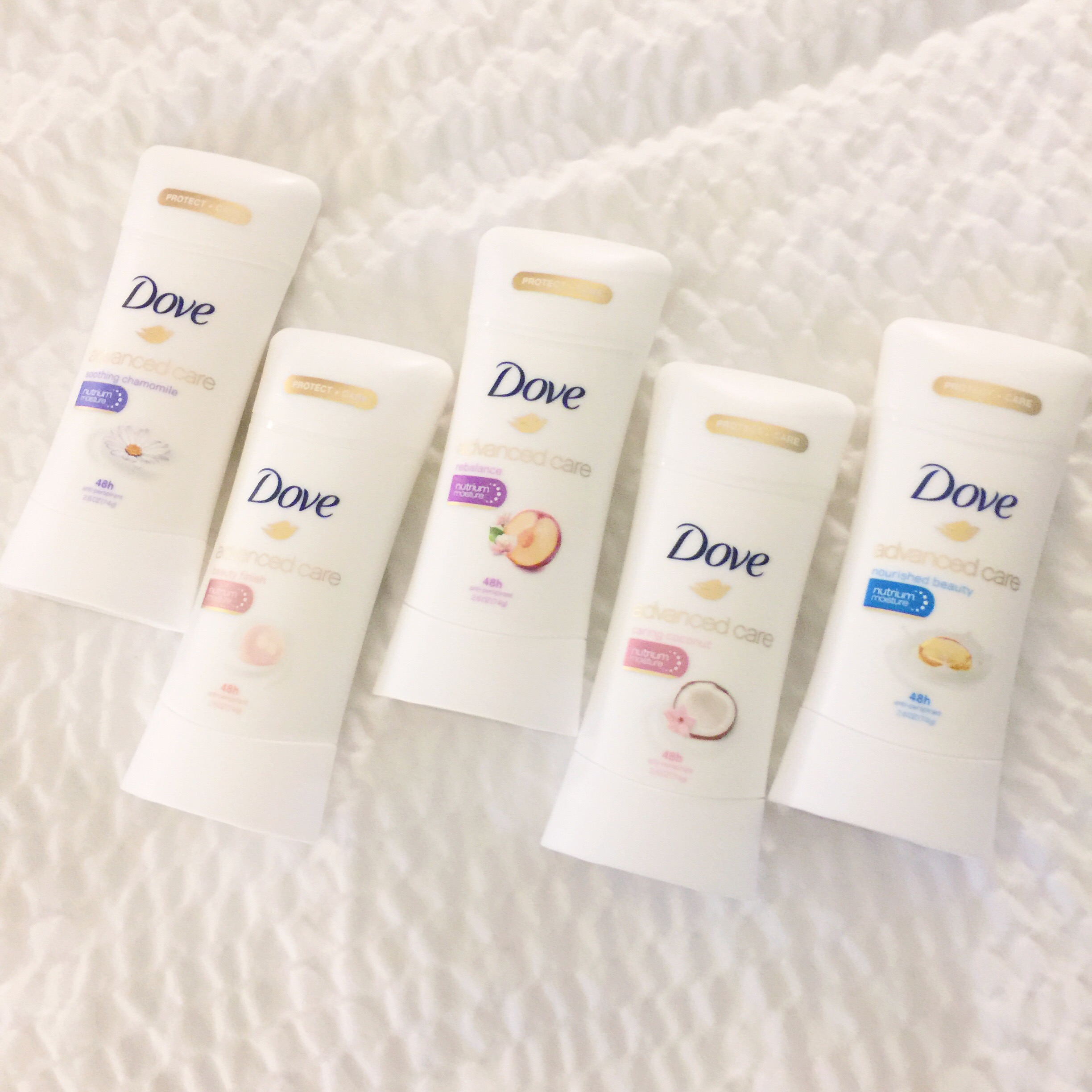 Every day, as women, we use a countless number of beauty products and look to friends and our favorite bloggers for recommendations. Well today, I wanted to share with you one beauty product that we all use every single day but rarely talk about – deodorant!
Beyond odor and wetness protection, you may not give it much thought but this one item is so essential to your daily routine, activities and clothing that you should certainly expect more. I have personally been wearing the Dove brand for years and I'm so excited to partner with them to try their Dove Advanced Care Antiperspirant line.
It provides 48-hour odor and wetness protection and it is formulated with Dove 1/4 moisturizers and NutriumMoisture for softer, smoother skin. Additionally, it is also available in a variety of signature fragrances (18!!) and benefits so that everyone's needs can be met. For example, they have a Sensitive variant for those of us with super sensitive skin and three ClearTone variants that help with uneven skin tone and dark marks.