My friends at Skinnygirl have recently launched the new Skinnygirl Snack Swap online.
It is a super easy tool that can be used to make healthier choices while snacking. You enter your favorite snack, choose your favorite indulgence and just like that, a healthier option + recipe appears on the screen.
The tool purposely picks options that match your original craving too. I tried out a simple recipe that I plan to incorporate into mid-morning snacks (or even add on to breakfast). It's gluten free for yours truly, takes 8 minutes and is quite delicious (recipe below).
Vanilla Yogurt with Coconut and Almonds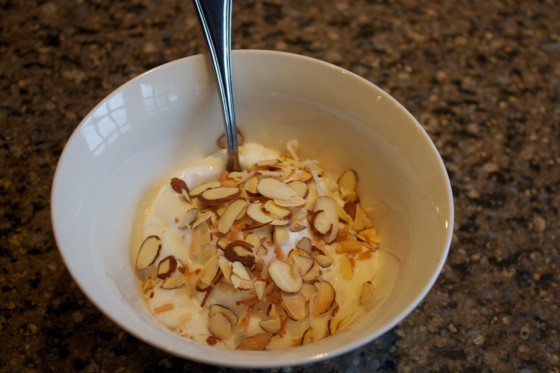 Ingredients:
∙ 3⁄4 cup (6 oz) low­fat or fat­-free vanilla Greek yogurt
∙ 1⁄4 cup sliced almonds
∙ 1⁄4 cup unsweetened coconut flakes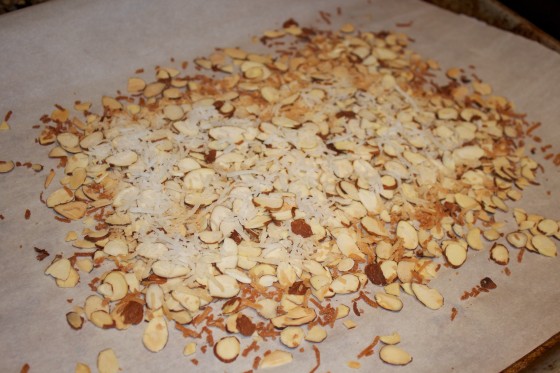 Directions:
Preheat oven to 350°.
Place coconut flakes and sliced almonds on a baking sheet. Bake for 8-­10 minutes or until the coconut is golden and almonds begin to become slightly fragrant. Allow to cool completely.
Top yogurt with toasted coconut flakes and almonds.
Yield: 1 serving
Nutrition Analysis (per serving):
Calories: 255, Protein 19g, Dietary Fiber 2g
The site also has other nutritionist-approved recipes and encourages you to share your snack swap on Facebook, Twitter & Instagram with #sgsnackswap.
Skinnygirl bars themselves also make for delicious snack alternatives too. I know with all my travels lately, I have never been caught without a few in my tote. Try out the Snack Swap and let me know what you get!
 {Skinnygirl is a partner of H&T. This is a sponsored post. All opinions are my own.}