I'm back today with a full recap of my sister's bachelorette weekend in Charleston, South Carolina. If you didn't read my first post about the welcome bags + hangover kits, be sure to catch up here.
For all my fellow Maid of Honors and bridesmaids out there, I know that the idea of planning the bachelorette weekend for your favorite bride-to-be can often be a little overwhelming especially if you haven't traveled to the city of choice before or have no event planning or organizational skills (or TIME) whatsoever. Luckily, I had been to Charleston more times than I can count and was so excited when my sister chose the destination.
However, for those of you that have not been to the Holy City or might be planning a bach of your own down there (or up for all my southern readers), I hope this guide helps you as I plan to share in two parts all the places we visited and links to all the goodies I incorporated throughout the weekend.
Friday: Arrivals + Check into House!
My number ONE recommendation for planning a Charleston weekend with a group of girls (we had 10 total) would be to rent a house. While groups often rent houses in Folly Beach or Sullivan's Island – I opted to rent a house in Charleston proper since these babes (mostly FL & CA girls besides me) get enough of the beach already. The weather in March was also a little chilly to be poolside over the weekend. There are excellent finds on VRBO and Homeaway, however, I was connected with a friend at Rewined and we rented her home via AirBnb instead. It was the perfect little green bungalow just outside of downtown Charleston. The best part renting a house vs. one of the fabulous hotels in Charleston is that we all got to stay together over the weekend, bond over late night food, get ready together and it's also the most affordable for such a large group on different sized budgets.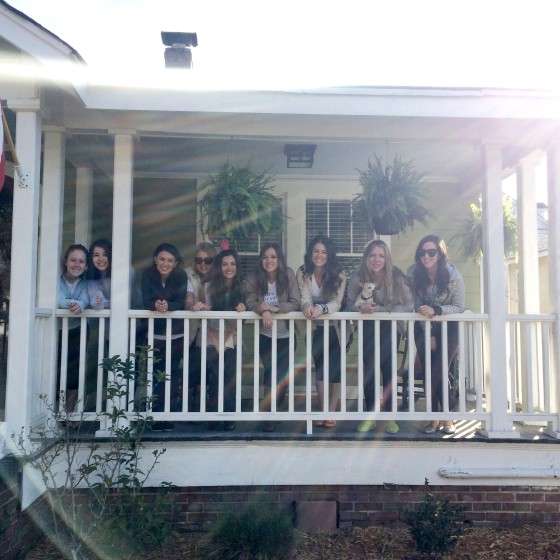 Friday Afternoon: Spa Day at The Spa at Belmond Charleston Place
Throughout the weekend, my sister received "date cards" (if you will a la The Bachelor) with various surprises revealed one by one. This worked for her because she was the type of bride that did not want to know a thing about the weekend (other than what to pack) and we kept all the planned outings and activities a secret. Believe me, if you know how close my sister and I are and how bad I am at secrets…this was very hard.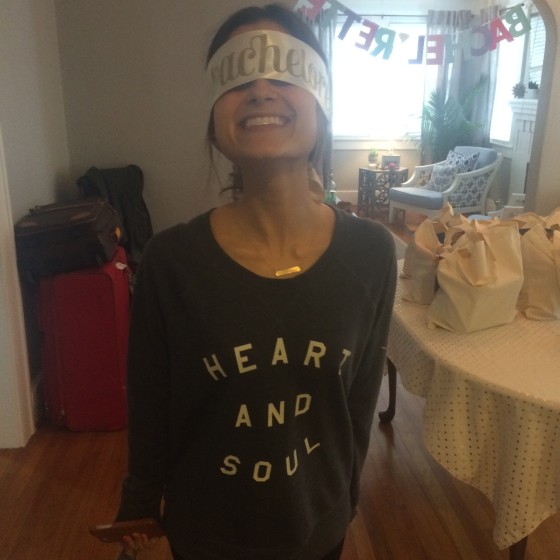 After she opened up her bach welcome bag, we blindfolded her with her sash and let her open the first "date card". Inside she found a giftcard to The Spa at Belmond Charleston Place from all her bridesmaids and girls attending the weekend. She had a massage booked and we dropped her off for a few hours of pampering while we ran around to the grocery store and other errands to get the house prepped for the evening. This spa afternoon served as a perfect way for the bride to "relax" into the weekend and of course, as a special treat too.
The Spa at Belmond Charleston is quite the establishment and comes highly recommended by the bride after her appointment and myself.
Friday Night: Southern Shrimp Boil + Lingerie Shower + Night Out
 With the help of one of my sister's closest friends, Mallory, we decided to have the first night of the weekend be more casual and allow the girls to settle into the house over drinks and delicious food. We cooked up a paper-plate & fork Shrimp Boil (not quite as fancy as my DC one) complete with wine and bubbly.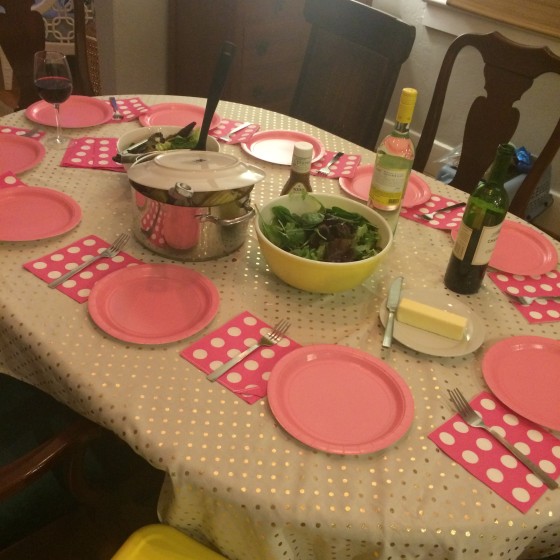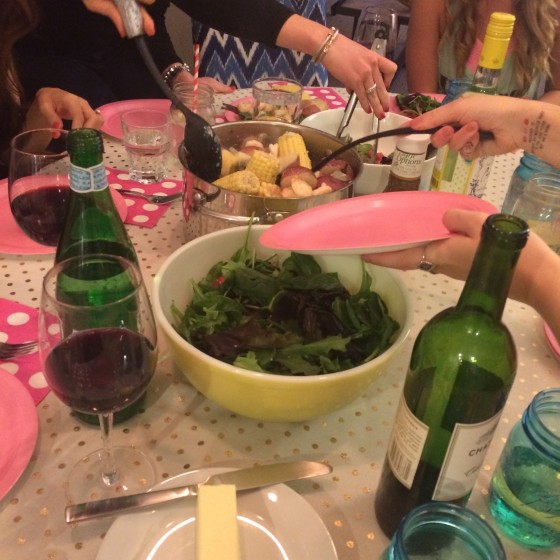 After dinner, I hosted a lingerie shower with dessert, games and yes, bubbly. The theme was "All You Need is Love…and Lingerie" so we had appropriate decor to match complete with napkins, coasters, Rewined candles and custom lingerie cookies. We hung up all her pretty new pieces on a tassel banner with pink clothes pins and made her guess who bought what.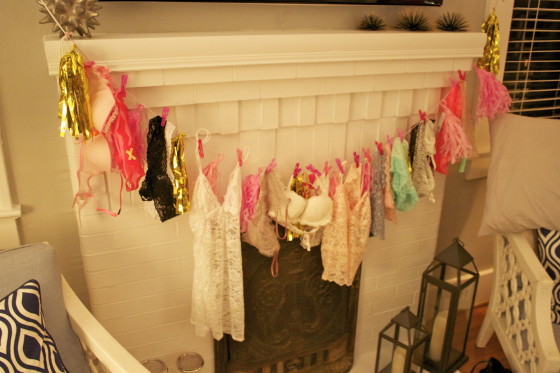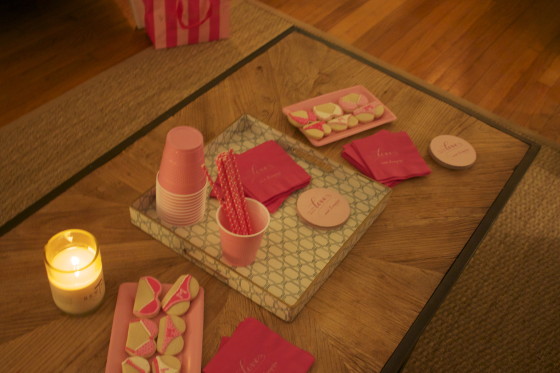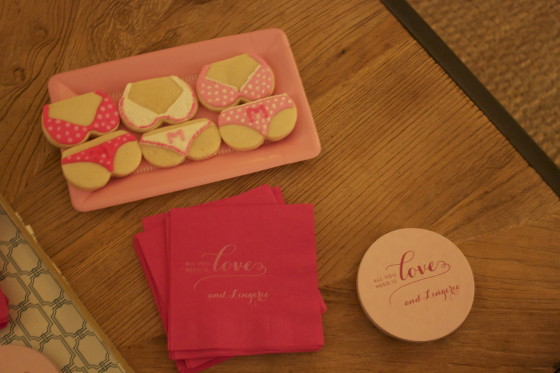 I bought Megan this "my little black dress" sleep shirt (it's sold out online but I've still seen it in the stores) & this mini pink glitter crown headband (similar here). She proudly wore them both all weekend around the house (along with her sash) and during her lingerie shower to open gifts. I also had the tattoos & stickers below made for everyone to wear throughout the weekend. (Mine went home on the plane with me, whoops!)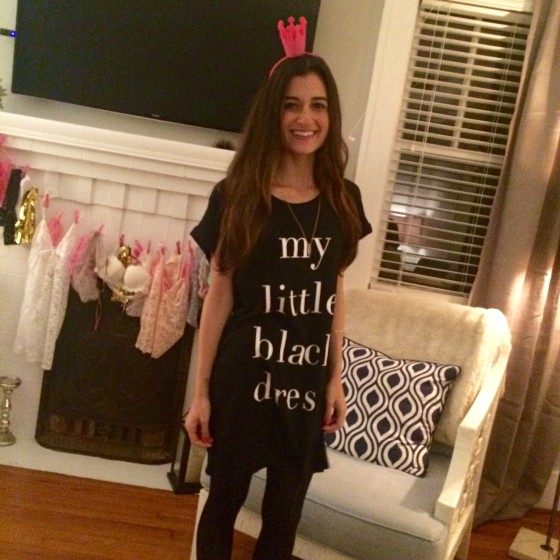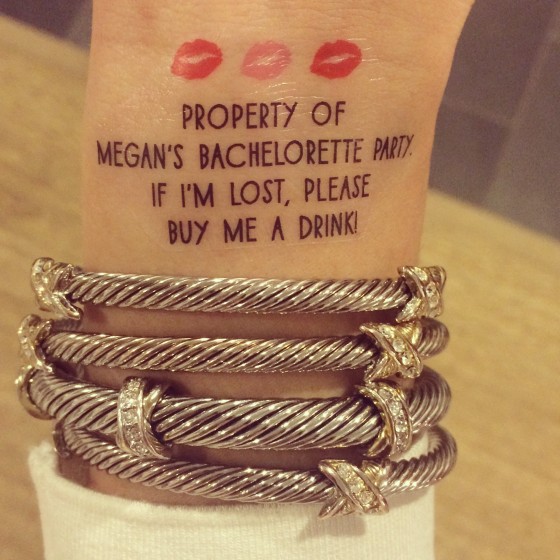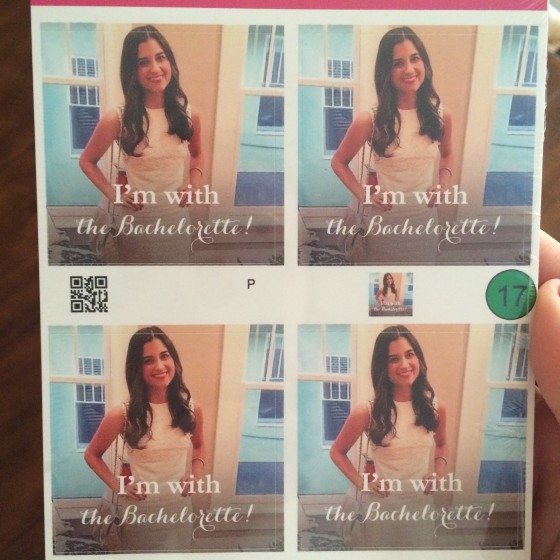 If you're looking for a fun, dance-on-the-bar, coyote-ugly type of spot for an evening out, shall I recommend Market Street Saloon. It is not my typical type of hangout or spot while in Charleston but perfect for bach affairs. We had a blast and it allowed for Megan to complete more than one of her "weekend dares" that we set aside for her (sorry, those will always remain secret).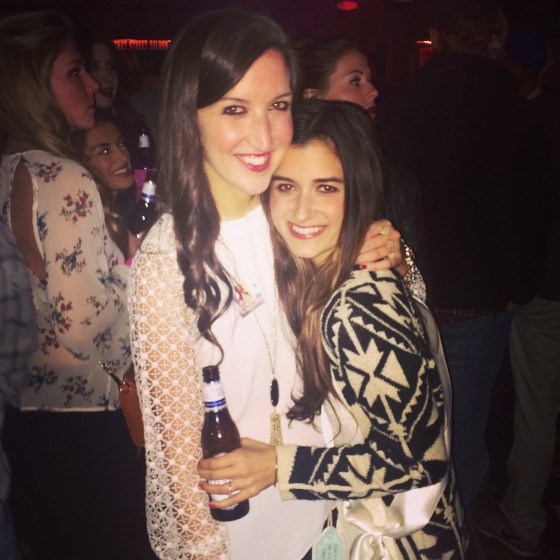 After we stopped at a bar around the corner and then to Giovanni's Pizza, which is all within walking distance. I took the liberty of ordering the largest sized pizza (and slices) I have ever seen in my life. This place was on my bucket list for late-night food in Charleston and it should be on yours too!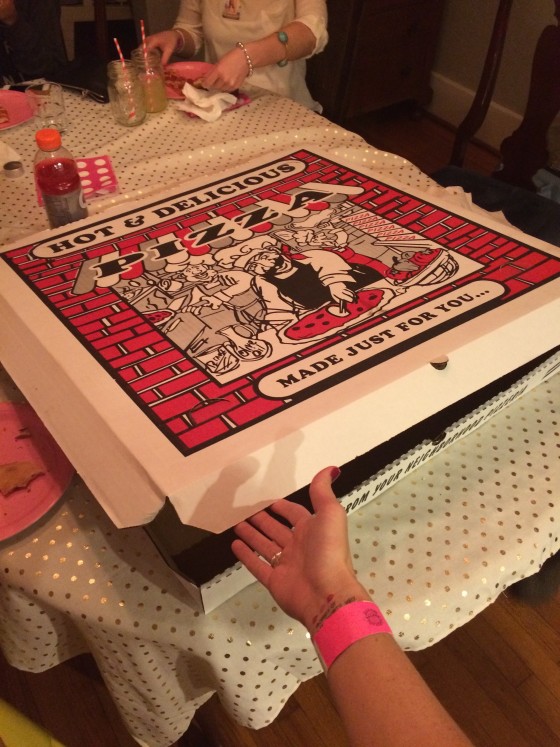 Saturday Morning: Pajama Brunch
On Saturday morning, the majority of us woke up with slight Irish flus so I whipped up a homemade brunch for the group. We indulged in diamond donuts, "naughty" fruit skewers, cava mimosas and a few healthy items – to get our day started.
Today's "date card" was a hand-written note from the groom who was sweet enough to "host" our brunch. He didn't do the cooking but he made sure we had everything we needed to stay full. I also included a black and white canvas photo of my sister and her fiance from WPD that we gave her on this morning. Continue reading →