I have confession. I might keep the U.S. Post Office in business. No, seriously.
You probably have learned by now that I am the number one fan of snailmail. No matter what the occasion – birthdays, thank you notes, holidays – and even, "just because". Maybe it's the summer camp girl in me but I think there is something so exciting about receiving anything in the mail (not just online purchases). I also think it's slowly becoming a forgotten art – so I make it a point to keep it alive in my life and put aside time each week to make sure no one is forgotten.
With that being said, even those of you that don't have the energy to run around buying cards and dropping them in the mail – I have found the perfect match for you – TREAT!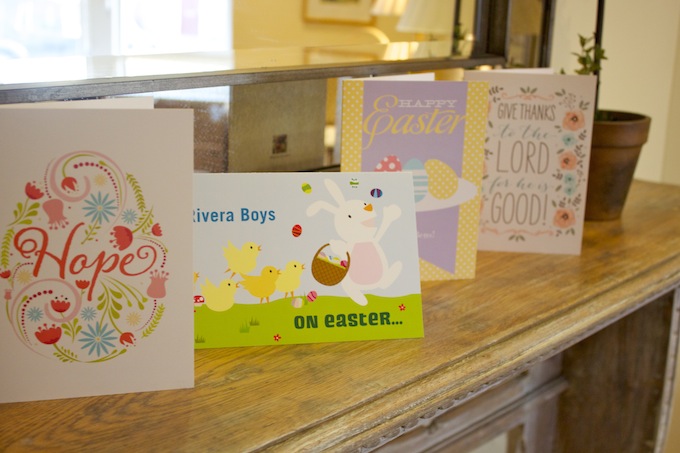 Treat is an online greeting card company that lets you make one-of-a-kind cards for family and friends. They will even mail it for you (or they can mail to your home first)! You can also schedule cards and add reminders so you never miss someone's birthday again. I mean, could this be any more genius? They start at $1.99 and also offer digital cards.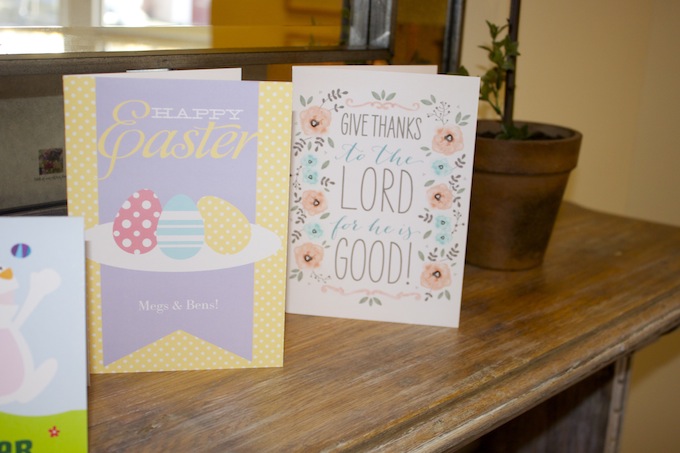 For my Easter cards this year, I teamed up with Treat to design a few cards for my family (there's something for everyone, see below!). I also shared a fun "Easter basket" craft & alternative to your traditional basket of eggs and chocolate bunnies.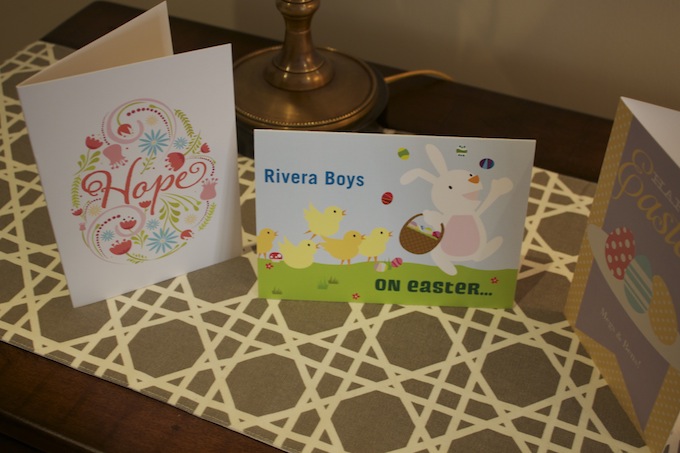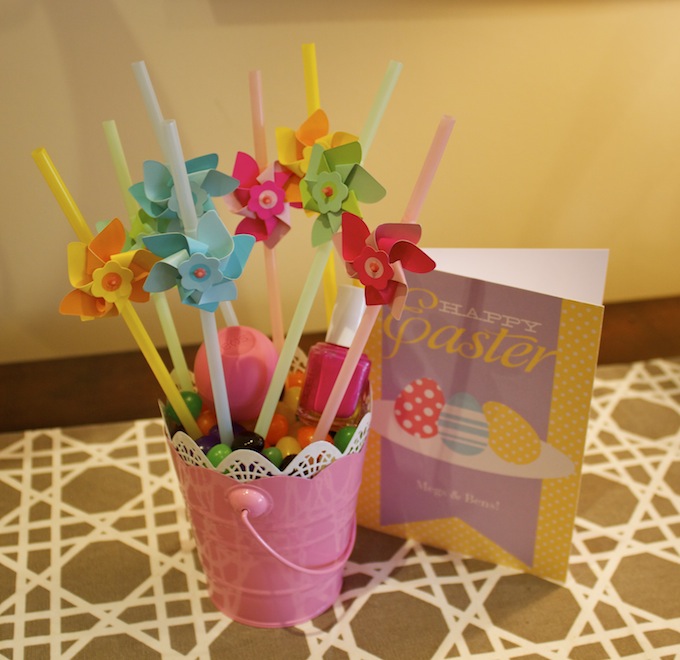 What You'll Need:
Mini Tin Basket
Jellybeans (you also could do M&M's or other festive candy)
Spring Straws to "plant" in the jellybeans
Lip Balm (I prefer EOS since it looks like an egg!)
Spring Nail Polish (think pink or pastels)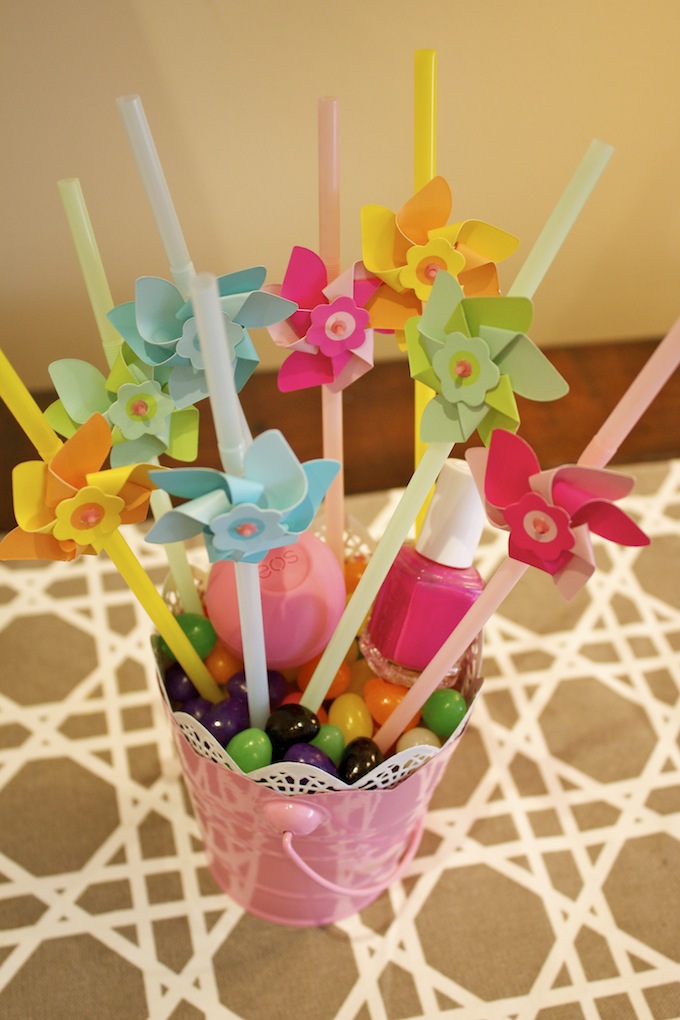 This is an easy and fun gift for co-workers, friends and even little ones. You can play around and customize it without going overboard with a huge basket.
Hopefully this inspires you this upcoming Easter and don't forget to send your TREAT cards!