Happy Halloween!
Whether you're dressing up yourself or waiting by the door this evening with an oversized bowl of candy for the little ones, I hope you have a wonderful day! Truthfully, I have never been a huge enthusiast when it comes to Halloween costumes but I love celebrating the holiday with decor and treats.
One of the easiest "treats" I've made are "boo-nilla" shakes by none other than Martha Stewart. I first tried these last year for my book club's October meeting at the suggestion of my friend Elizabeth. They are easy, delicious and the ideal dessert for All Hallows' Eve.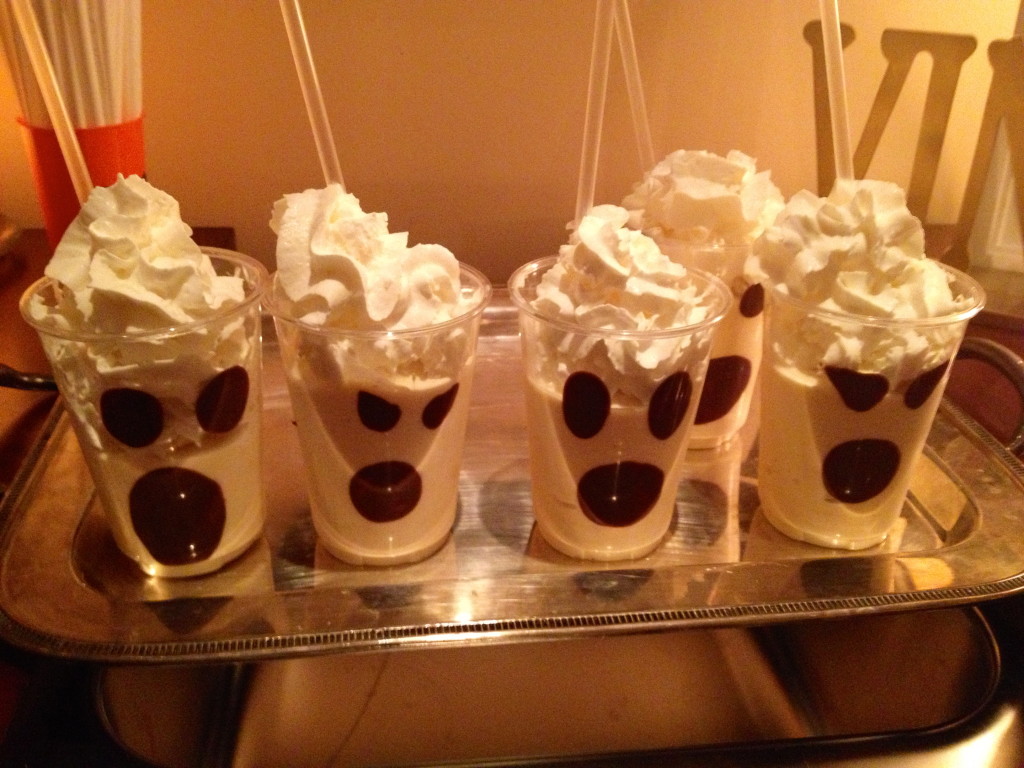 Not only is today Halloween, but for me, it's also the day I celebrate the life of my aunt. If you've read the about H&T section, you also know that this blog is dedicated to my aunt who passed away last year. She was so much more than just an aunt to me; a mother, Godmother, best friend and role model too. We spoke every day and she inspired my entire life; my love of entertaining and fashion while raising me to be the person I am today.
This is the second birthday we've celebrated without her and a few days ago, I came across this song, "Go On Without Me" by Brett Eldredge. I can't help but think of her and my uncle every time I listen to it.
Enjoy!