I was so flattered when the ladies of Commerce Street Events told me that I inspired their Spring party favor at the Sips & Dinner dinner party. You probably know by now that I love myself a good favor and this one is proof that you can still enjoy them at 21+!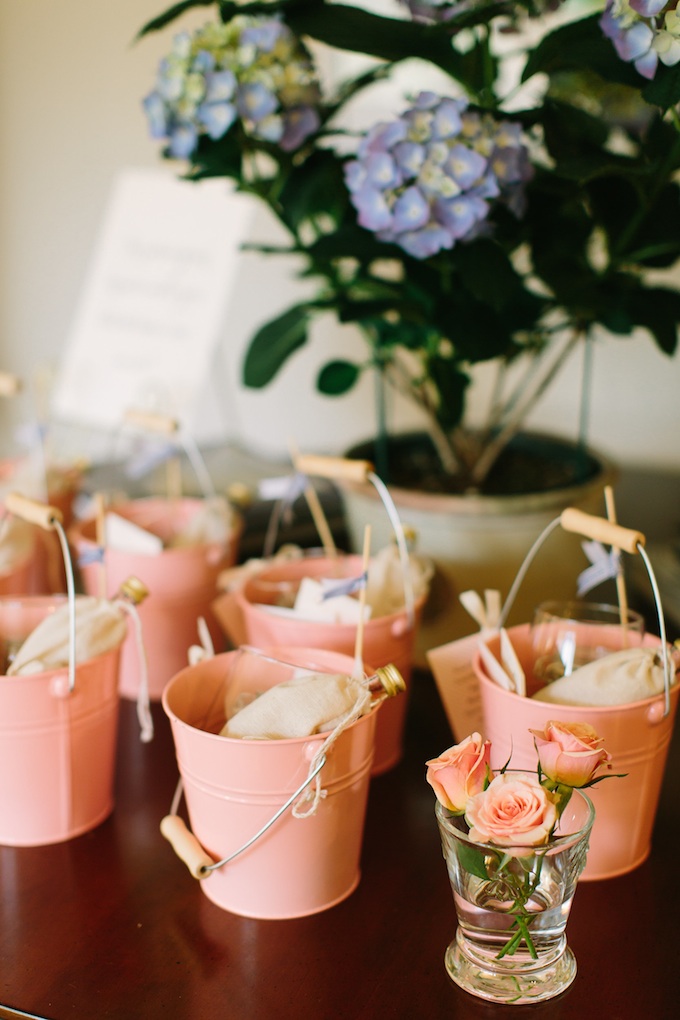 Alas, we're sharing this DIY Make-Your-Own-Mojito-Kit that you and your guests can enjoy – think about how perfect these would be at a bachelorette weekend or bridal shower too!
(Printable also included below.)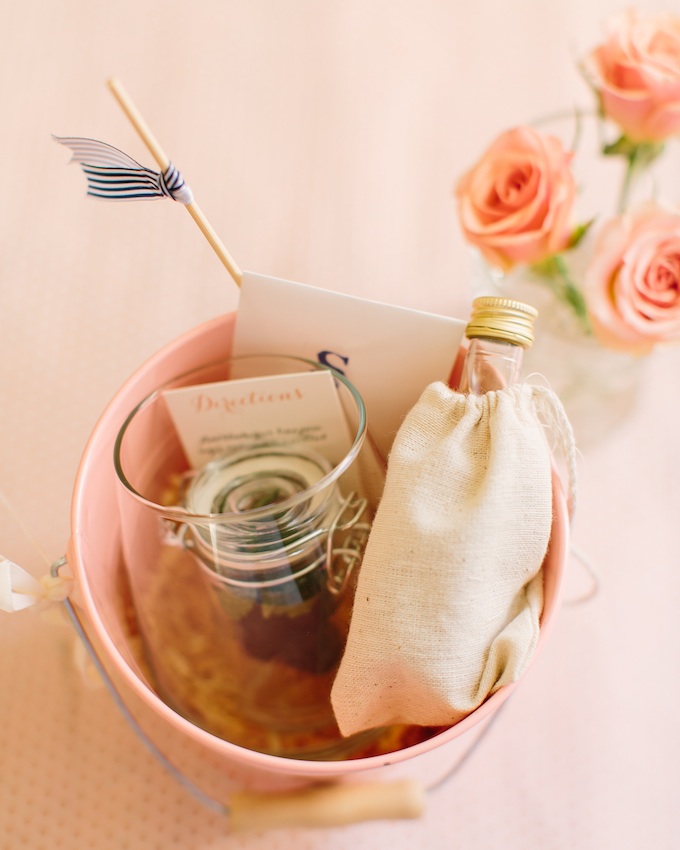 What You Need:
Cute Packaging + Buckets (a la Target for these blush buckets)
Drink Stirrers (DIY used for this or pick up some paper straws)
Mini Glass Containers (for Blueberries and Mint – The Container Store has similar ones)
Mini Bottles of Light Rum
Fresh Mint
Blueberries
Limes
Sugar
Ribbon
Cardstock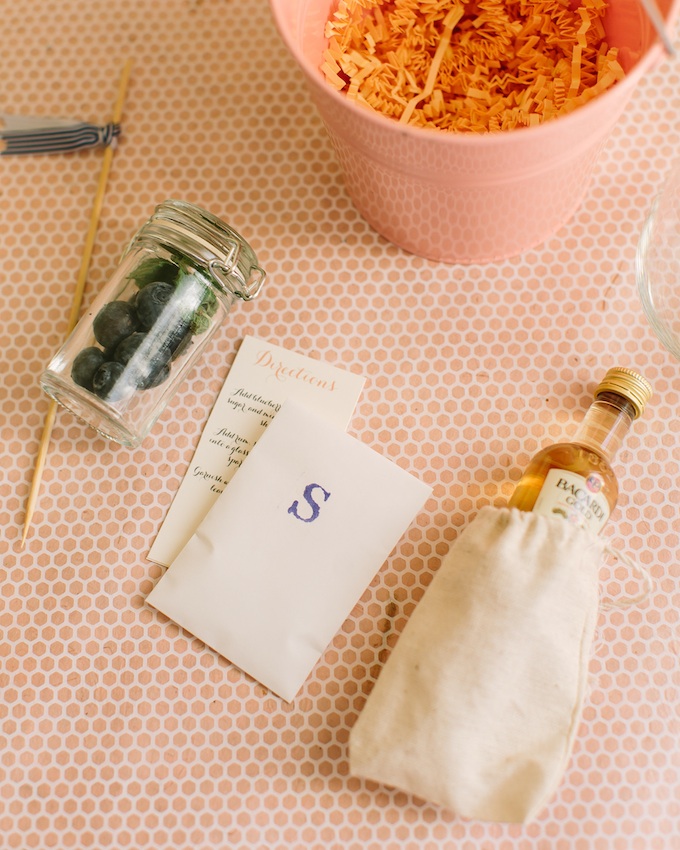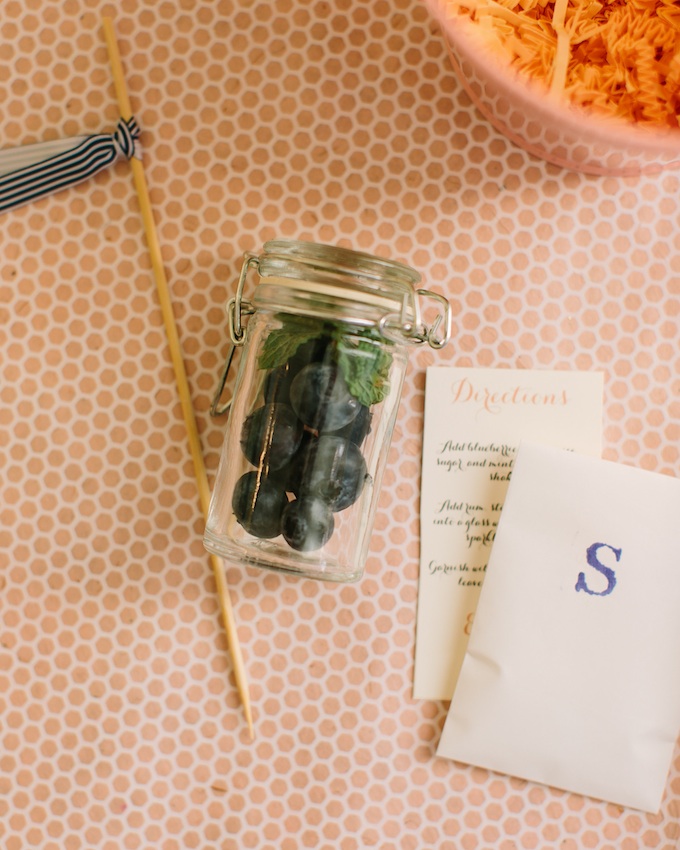 Directions:
Add stemless wine glasses, limes, and mini bottles to your packaging or mini buckets.
Throw in a drink stirrer (made using ribbon and craft sticks) or paper straws.
Add a tablespoon of sugar to the paper packaging and seal with washi tape.
Add the blueberries and mint to the mini glass containers.
Print off the recipe from the attached printable and attach with ribbon. Enjoy!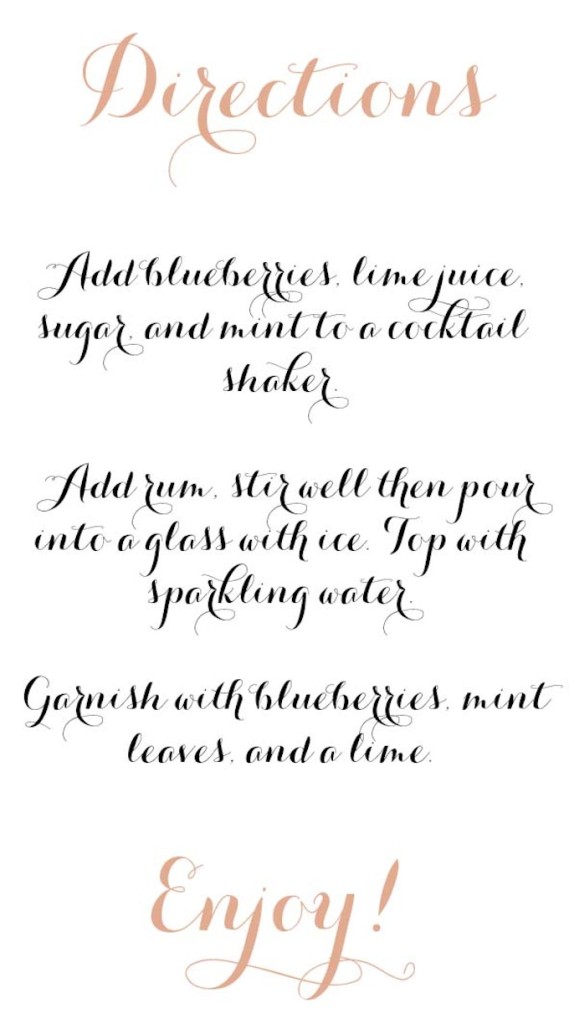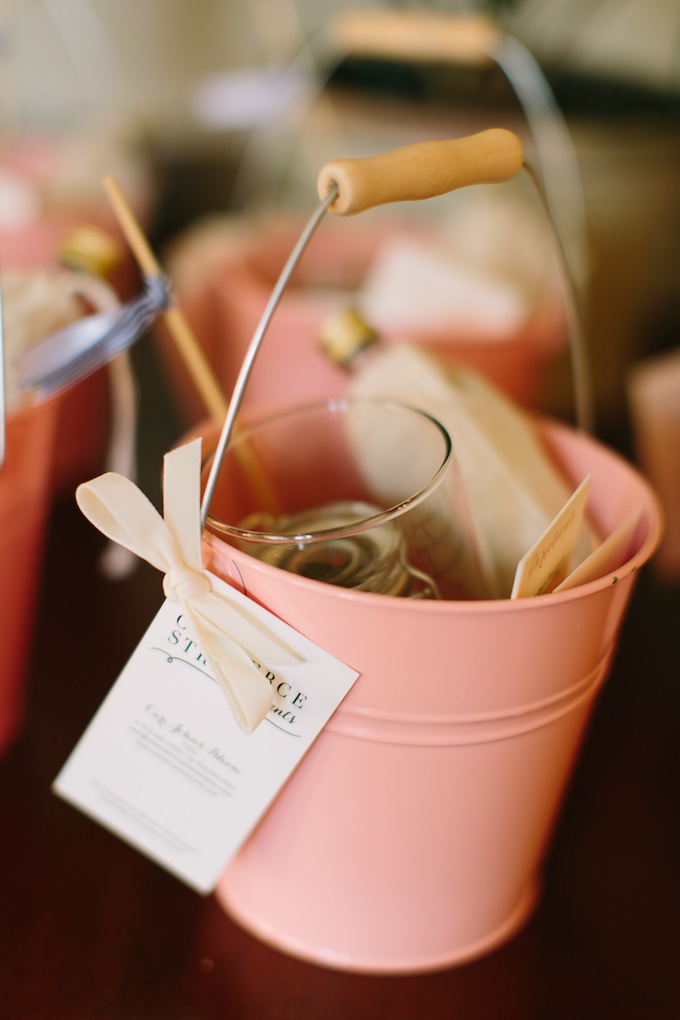 Stay tuned next week for my patio party + favorite memorial day weekend drink recipes!
{Photos by: Rachel Moore Photography}