I don't really believe in the typical Valentine's Day celebration…I know that "every girl says that" but truly, I never have been one to want a dozen red roses (I prefer other flowers, sorry) or an overdone fancy dinner on February 14th.
However, that certainly doesn't mean you shouldn't be shopping for your BFF, sister or even yourself – so alas, here is my official gift giving guide for 2014.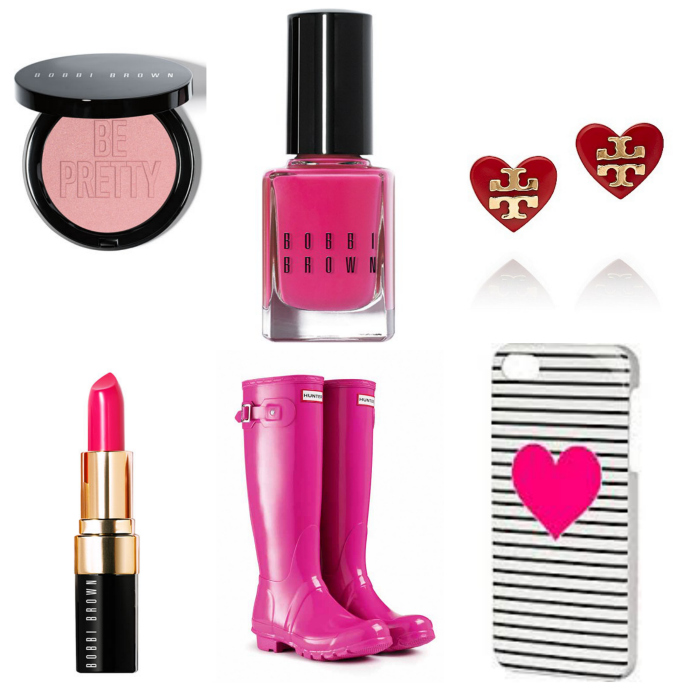 Bronzer //  Nail Polish // Earrings // Lipstick // Boots // iPhone Case
Cupcake Mix // Book // Bralette // Tortoise Clutch // Clarisonic // Baseball Hat // Drybar Set // Gift Tags // Hanky Panky Set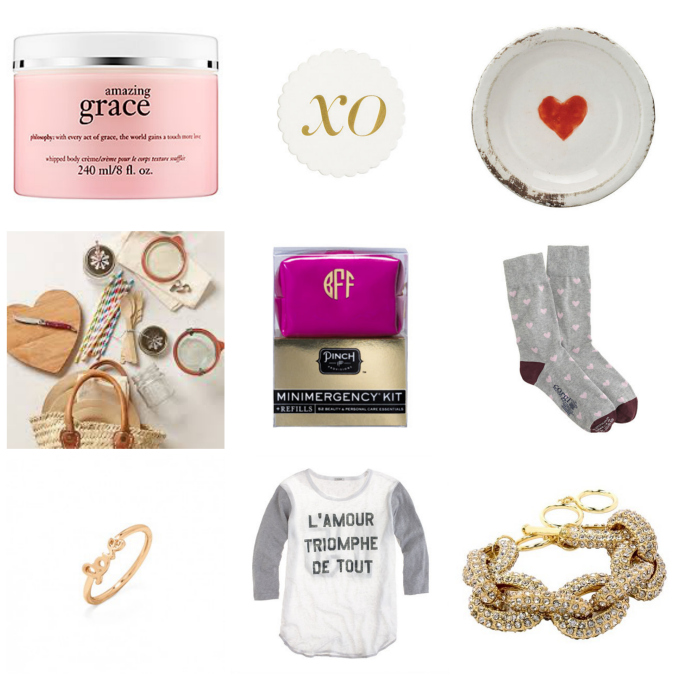 Body Creme // Coasters // Plate // Picnic Set // BFF Kit // Socks // Ring // Baseball Tee // Pave Bracelet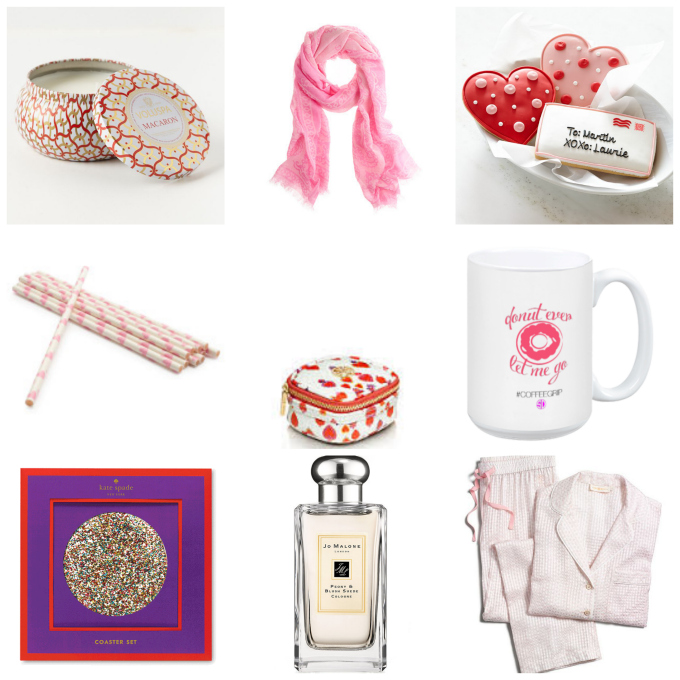 Candle // Scarf // Custom Cookies // Paper Straws // Jewelry Case // Coffee Mug // Glitter Coasters // Cologne // PJ Set
And while my readership is primarily female, I am sure this may help out a guy friend or two as well.
Happy Shopping, Cupid!