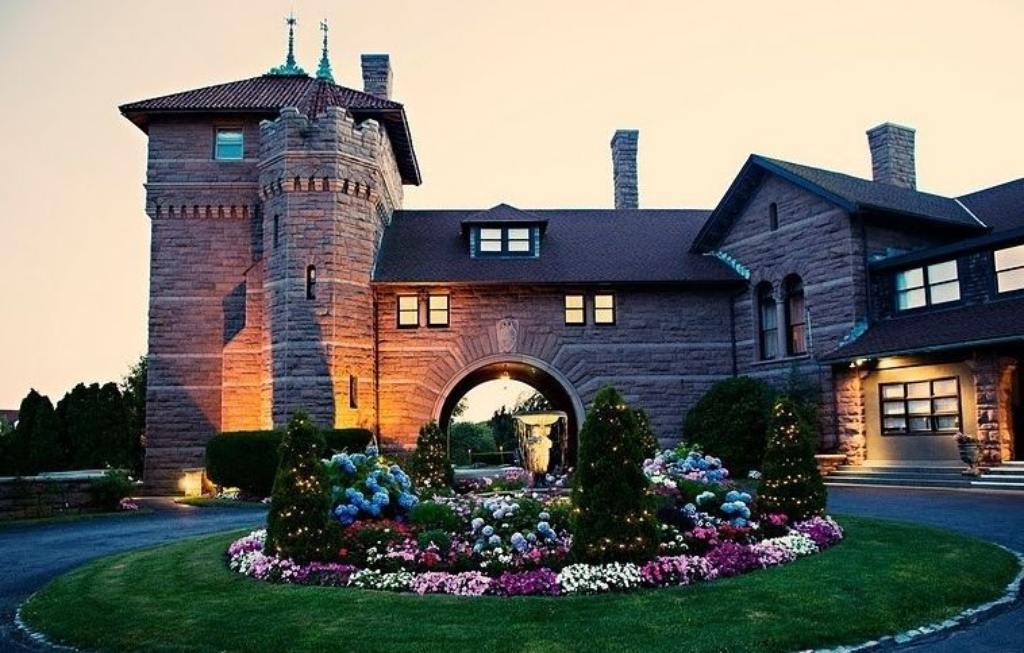 I have been alluding all week in my Labor Day trip recaps about our fabulous stay up in Newport. Well, we were lucky to be hosted by the amazing staff at the OceanCliff Hotel and Resort on the famed Ocean Drive (and yes, it's actually on a cliff).
What felt more like a large castle or mansion was where we called home for the weekend. Large gates lined the driveway and the Gatehouse and greenery welcomed us with open arms. We were spoiled in a luxury room with an ocean view and multiple windows that also let in the morning sunshine.
From the moment we arrived at OceanCliff, we felt like we were part of the family. Dean, the young, adorable bellman + catch-all man greeted us in the circle driveway where he so kindly insisted on carrying all 10 of our luggage pieces (yes, 10) up three flights of stairs to our room. He even double checked to make sure our room was ready and chatted blogging with us. I swear there was 2 of him that weekend, because every time we turned around he was there to help with anything we might need. Dana, the hotel's manager, was just as sweet at check-in and throughout our stay with any request that came up.
As Cori Sue said "this is the most responsive hotel ever", and I couldn't put it better myself. The event planner in me couldn't help but check out their event space and I must say, it is no wonder there are so many weddings at this gorgeous venue. We also enjoyed a lovely dinner al fresco at The Safari Room where we sipped on Cakebread wine and consumed lobster in all our main dishes. More photos of the gorgeous hotel grounds to come next week!
The whole weekend was one big slumber party with Sleepy Jones PJs (aka the most comfortable jammies ever) and eye masks included. Sadly, I changed out of them before enjoying my coffee on the deck each morning (in an adirondack chair, of course).
As important to note, when traveling with girlfriends you do get to know everyone's routines and quirks and this trip was no different. For example, I do not enjoy driving and CSM does not enjoy early mornings. While I do not consider myself to be necessarily a morning person, compared to Cori Sue, I was a little ray of sunshine getting up early, tip-toeing around, prepping coffee and curling my hair all before she would rise each morning. So I thought it was quite fitting that I brought along these Moon & Lola coffee mugs to enjoy in our room. I think the photos say it all and express our morning attitudes quite perfectly. (Plus, she can't be too mad at me for awaking her with black coffee in hand, right?)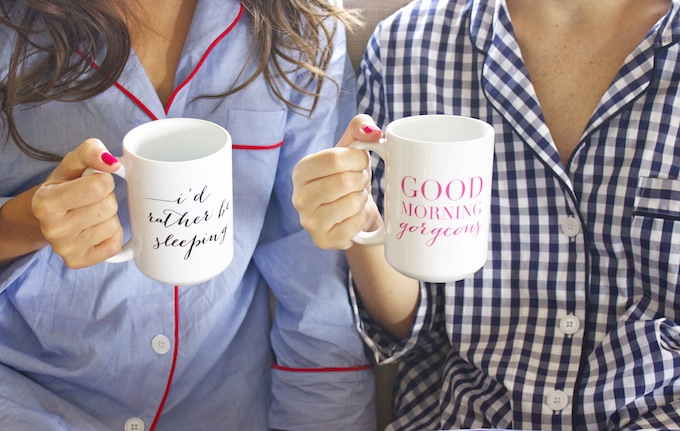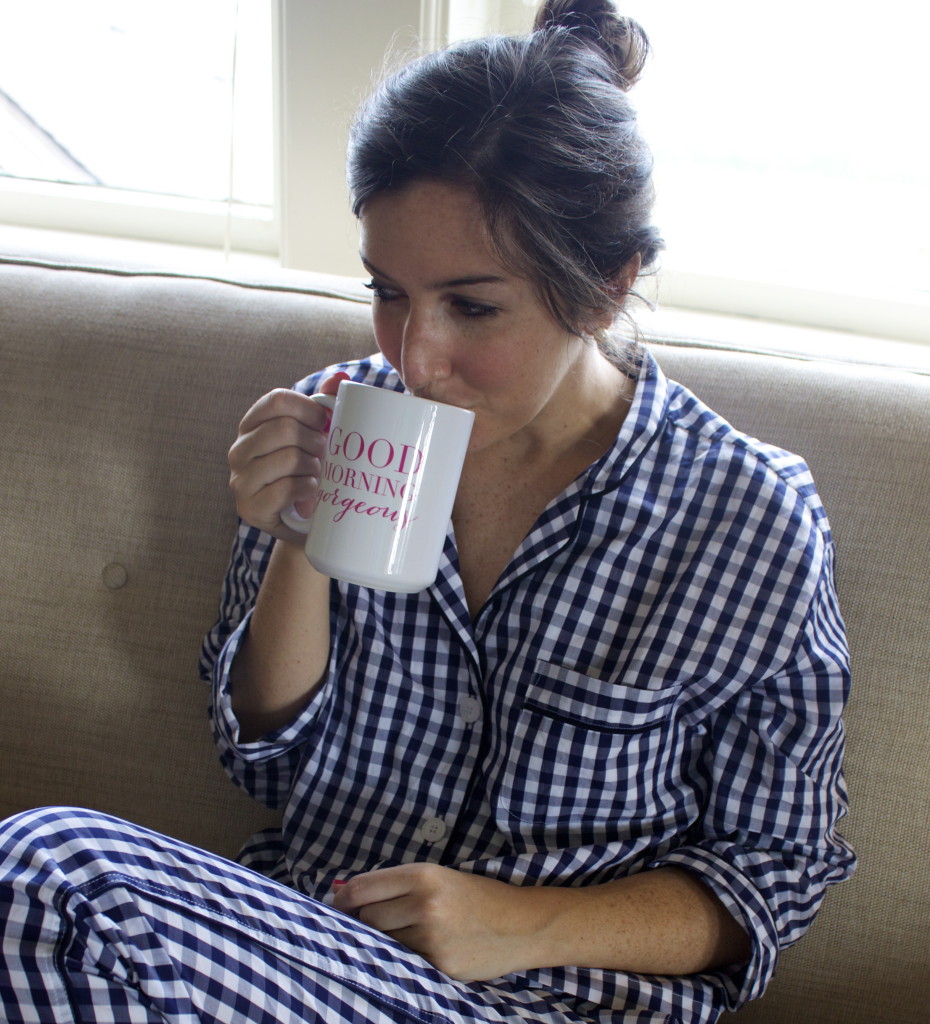 On ME: PJ Button Down: Sleepy Jones c/o // PJ Pants: Sleepy Jones c/o // Coffee Mug: Moon & Lola c/o 
On CSM: PJ Button Down: Sleepy Jones c/o // PJ Shorts: Sleepy Jones c/o // Coffee Mug: Moon & Lola c/o 
Stay tuned later today for more on our wine tasting adventures at Newport Vineyards! Yes, TWO posts today – TGIF!