Happy St. Patrick's Day!
When I was growing up, I had a strong dislike for the little Irish Blessings that scattered across my fair-skinned face…also known as freckles. In an effort to make me feel better, my dad told me they were "angel kisses". However, there was one day a year when I LOVED my freckle face and that day was March 17th. I woke up in the morning to green milk in my cereal and green freckles on my face – a la a leprechaun, of course.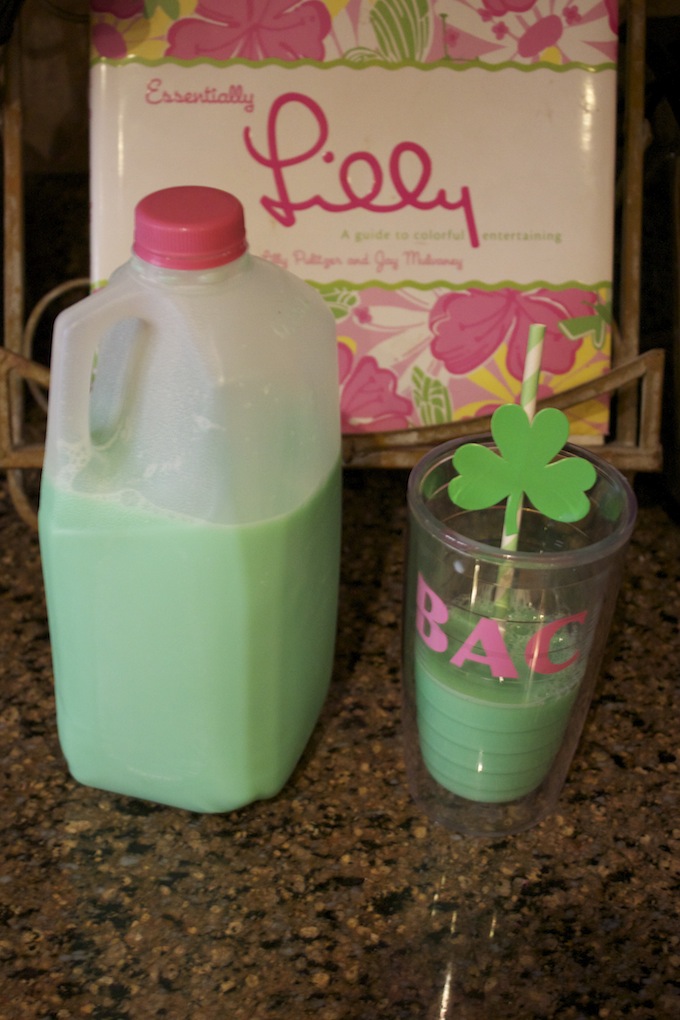 This is a family tradition that still takes place every March 17th complete with corned beef and cabbage plus my grandmother's homemade Irish soda bread for dinner. Delish!
I, too,  keep the tradition alive now that I live on my own with green milk in our fridge  (although I think the leprechaun realizes I can't go to work with "green freckles" so those no longer appear across my cheeks as funny as that would be).
This weekend, I celebrated a little of my Irish heritage by whipping up some new recipes. I haven't been able to enjoy Irish soda bread in a few years (due to my gluten allergy) so I finally decided to perfect my own gluten free version. I looked at many recipes online and couldn't quite find one I liked so I took a few, combined, substituted and made my own (fingers crossed – it worked!). I also wanted to be able to make them into muffins so I could grab and go in the morning or with dinner.
I'm the first to admit that gluten-free bread recipes are often terrible (I avoid GF breads normally at all costs because of this) but these muffins are pretty darn good and the raisins add just the perfect amount of sweetness. Serve with butter or jam and you're all set!
BAC GF Irish Soda Muffins: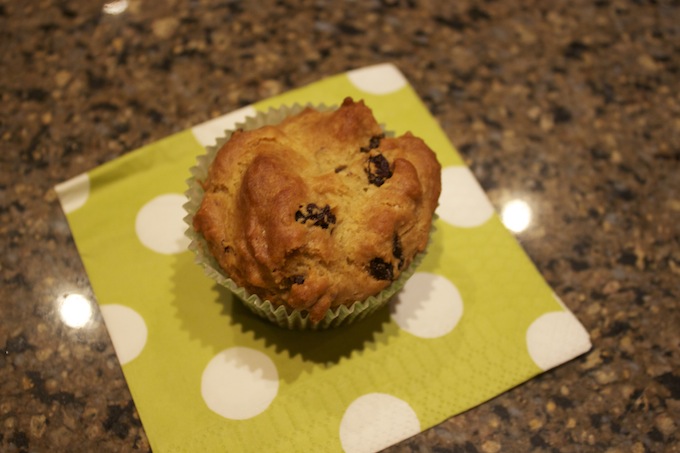 Ingredients:
2 cups of Pamela's Gluten Free Flour/Baking Mix
1 teaspoon of baking powder
1 teaspoon of baking soda
1 teaspoon of sea salt
2 eggs
1/3 cup of vegetable oil
1/2 cup of buttermilk
1 tablespoon of mayo
1/2 teaspoon of almond extract
1 cup of raisins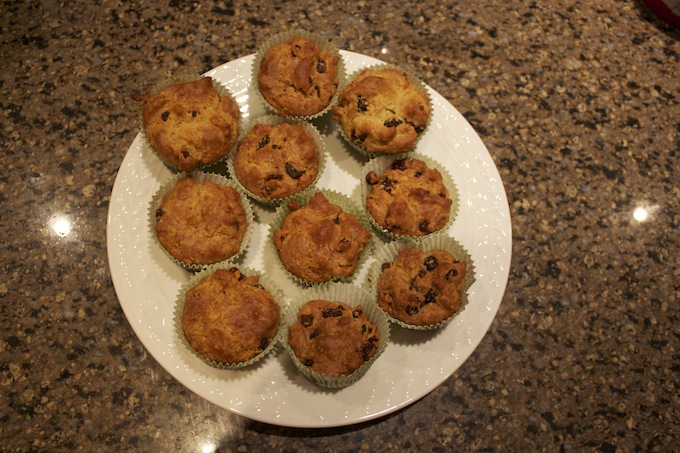 Directions:
Preheat oven to 375 degrees.
Combine all dry ingredients in a bowl and whisk.
Add in beaten eggs, oil, mayo, buttermilk and almond extract and mix (batter will be thick).
Stir in raisins and spoon into 12 muffin tins.
Bake for 21 minutes.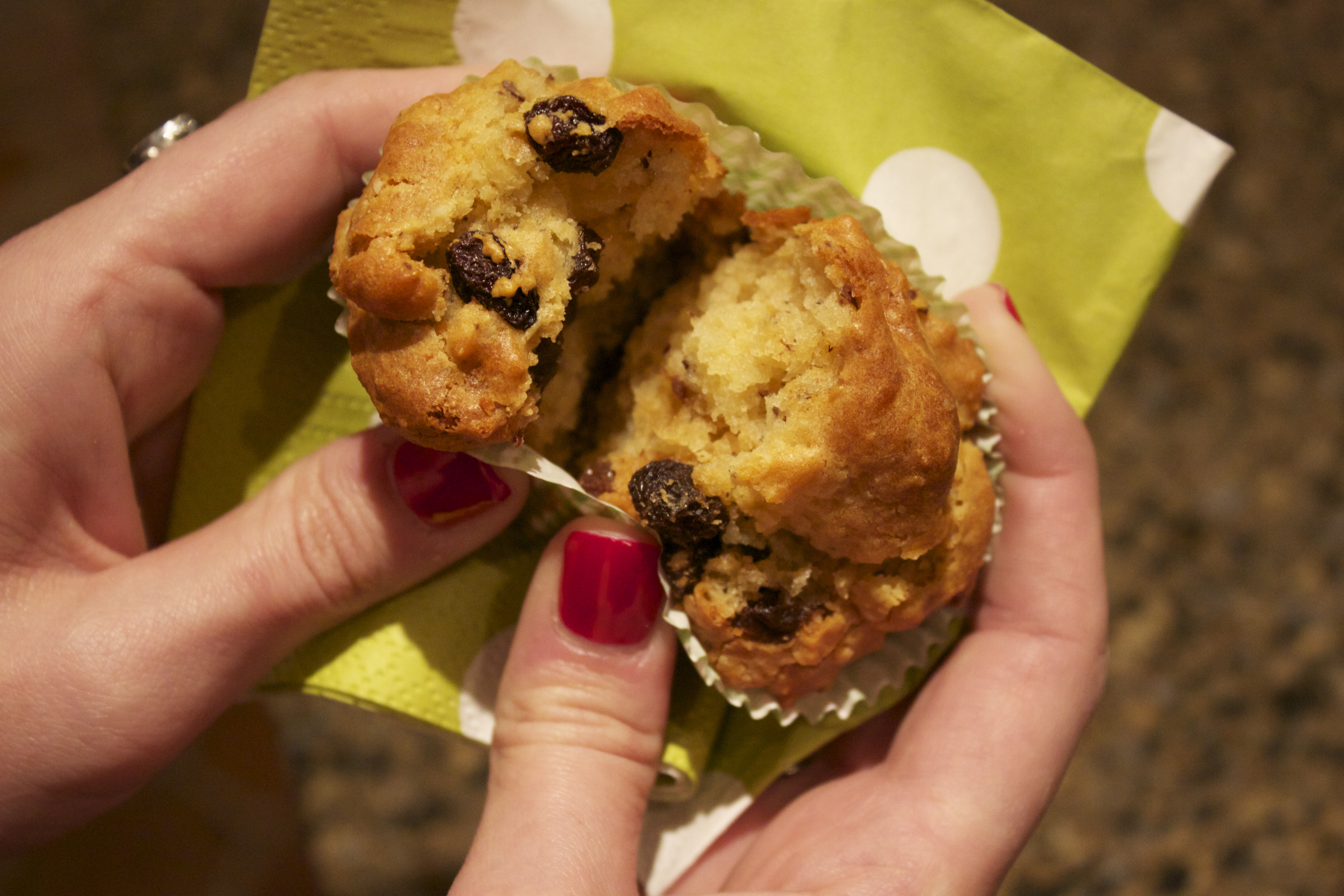 For dessert on Sunday evening, I also made Irish Cream Milkshakes for my roomate and I. This recipe is super easy and if you really want to get into the "Irish spirit" and kick it up a notch – add in some #boozy Bailey's!
BAC Irish Cream Milkshakes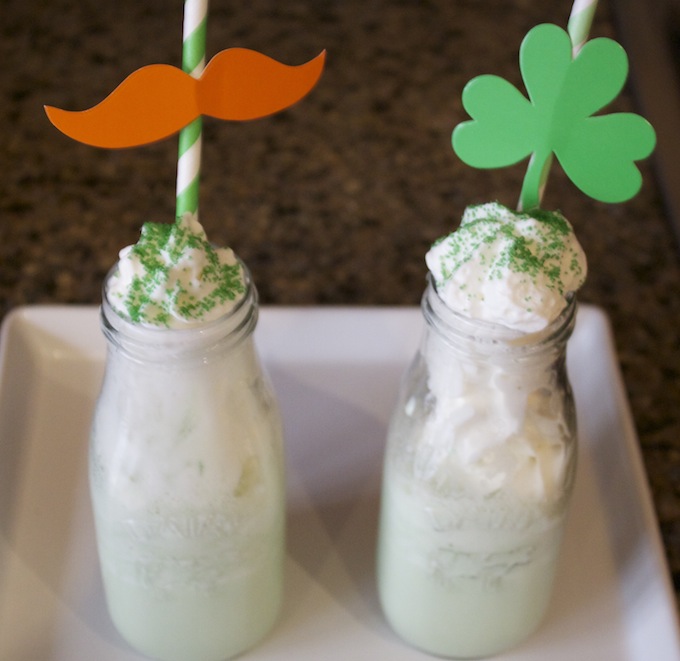 Ingredients:
1 cup of GREEN skim milk
2 cups of light vanilla ice cream
few splashes of irish cream creamer
whipped cream
green sprinkles
festive straws & milk bottles (optional)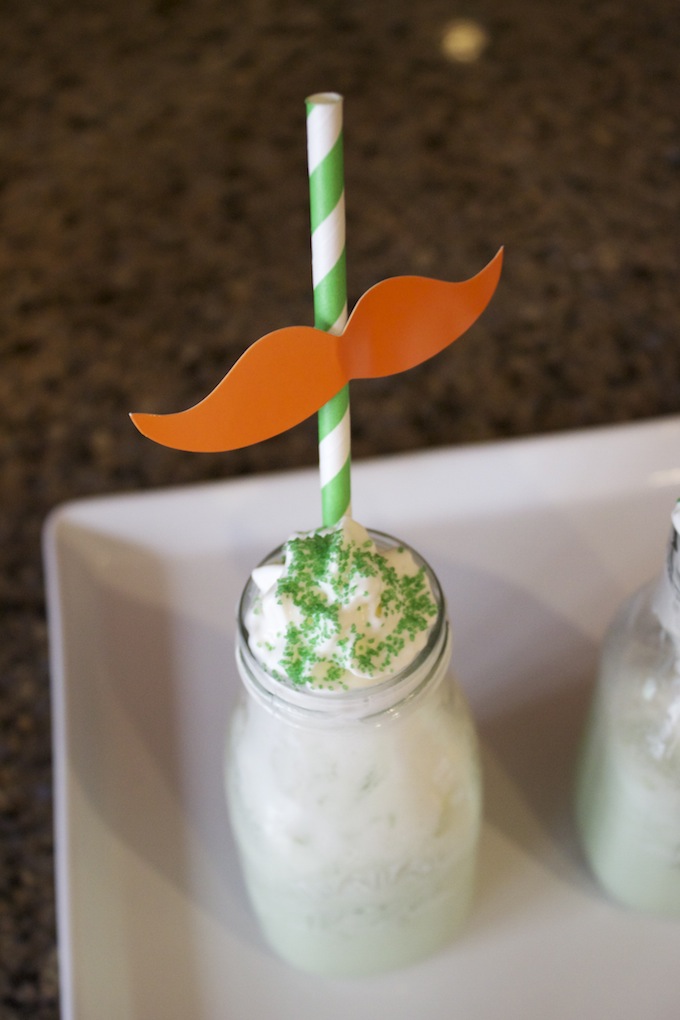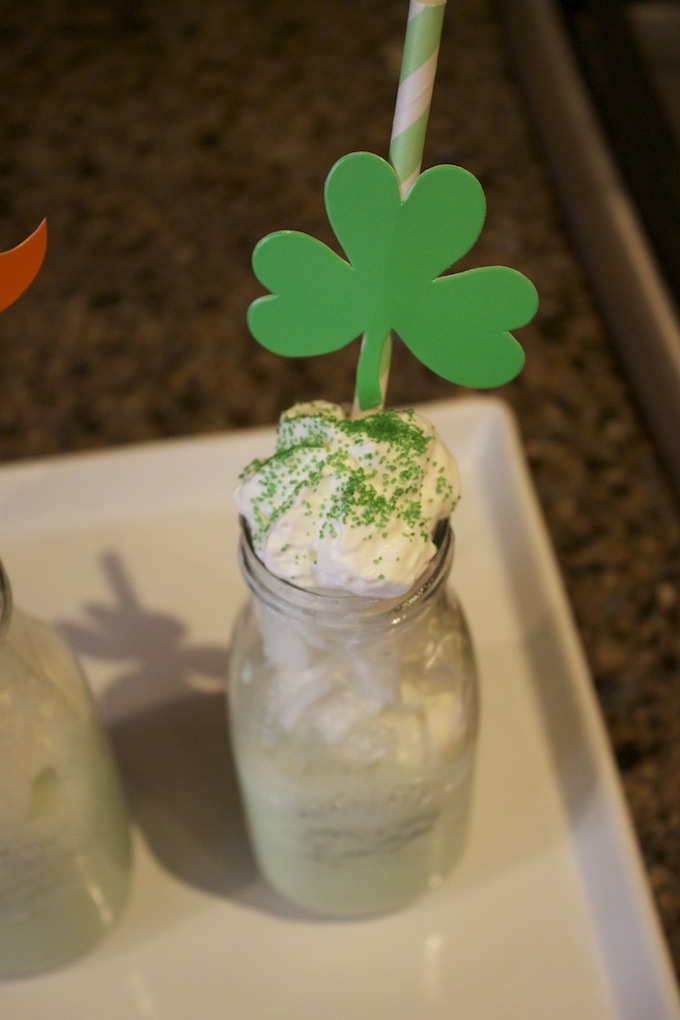 Directions:
Blend together milk, ice cream and creamer.
Top with whipped cream and sprinkles.
Enjoy!
Thankfully, I've since learned to embrace my freckles and auburn hair that appear every summer.