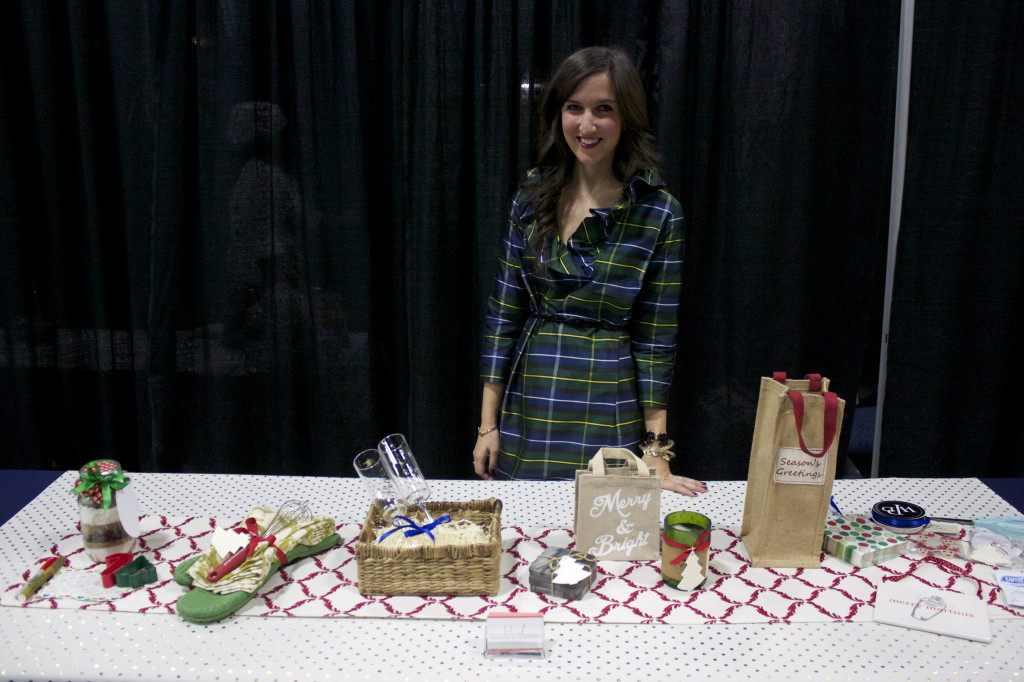 Last weekend, I presented at DC's Metropolitan Cooking & Entertaining Show as part of their entertaining and tasting workshops. The show is one of my favorite events and I've attended the past few years to see Food Network stars, sample delicious food and yes, attend workshops. It was so much fun being a part of it and such an honor to meet so many people who follow H&T.  I also enjoyed seeing Mr. Bobby Flay cook up a few dishes on Sunday afternoon too (swoon).
When they asked me to present on something holiday, I had no idea what to do. So many ideas ran through my mind and I finally decided that something we can all relate to is how busy our calendars start to get around this time of year. Think about how many parties, receptions and soirees we all attend from now until January 1st (#NovemberDecemberBender). Whether it's a close friend, a colleague or you're a plus one – hostess (or host) gift ideas are useful for just about everyone.
So for those of you that were not able to join in DC, I've put together a little recap of my workshop on holiday hostess (or host) gifts! P.S. All of these gifts can double as party favors or DIY gifts too.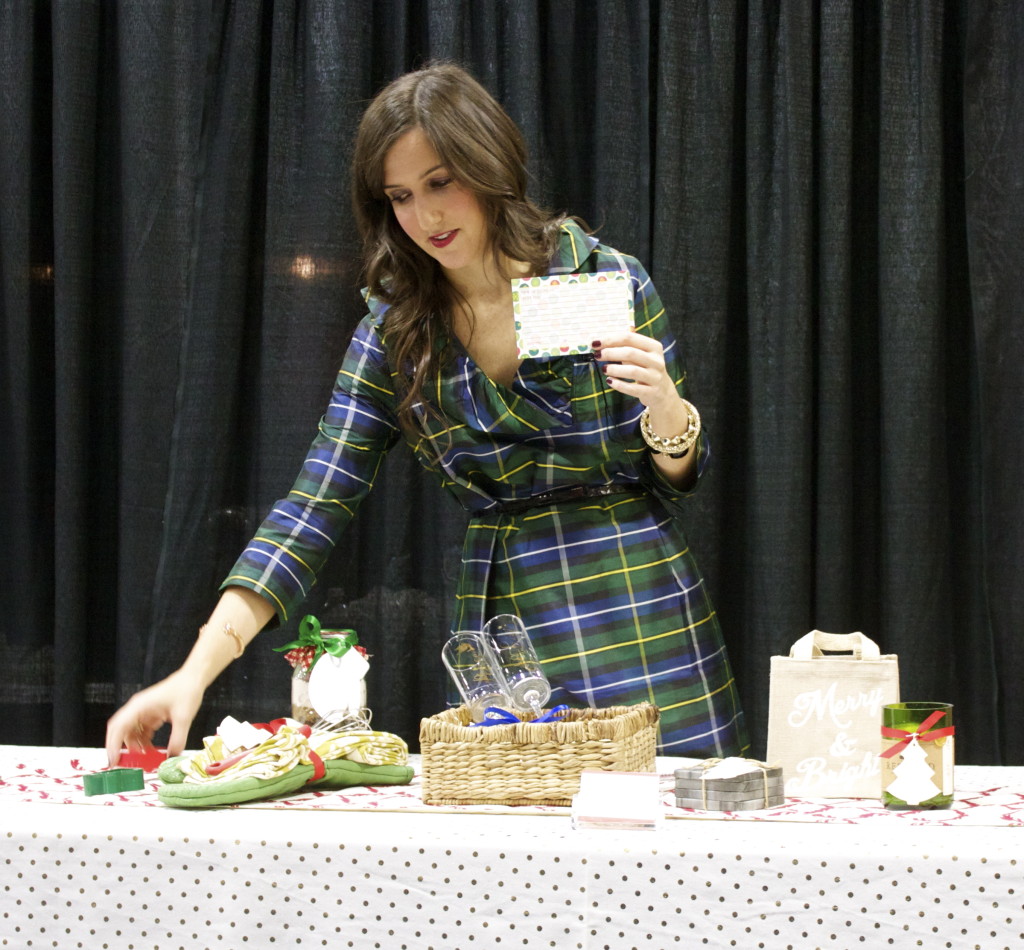 First and foremost, two of my mottos were that prevalent throughout the workshops. "Never show up empty-handed" and "Know your host". The first is pretty obvious but the second includes thinking about your host ahead of time when deciding what to bring. For example, if you know your host doesn't drink alcohol, don't show up with wine. Why not bring some sparkling cider or lemonade instead? Duh.
Holiday Hostess Gifts Do's & Don'ts
DON'T regift. If you don't want it, what makes you think they do?
DON'T gift an ornament (unless you're at an ornament gift exchange, of course). Chances are, the host won't put it on their tree. Think about it – we all have our own way of decorating – and unless you know that your host's tree is a montage of various ornaments, just skip the ornament gift idea. 
DON'T bring a dish or appetizer to share (unless you cleared with the host ahead of time). This also goes back to "knowing your host". The exception to this would be that I think it's perfectly acceptable to bring your homemade jam or holiday bread if it's for the host to enjoy later on. Just no need to add to their menu unless they invited you to bring an appetizer or dish (i.e. Friendsgiving, potluck and the like).
DO keep on hand gift tags and other gift packaging. This makes it easy to add small touches to otherwise ordinary gifts. When I'm out shopping, I pick up little gifts instead of buying frivolous things I don't need (you know that section near the register? yeah, it gets me everytime). Whether it be extra gifts tags or a small item that I know a friend will enjoy, I purchase items along the way. It's easy to build an inventory if you think about your plans ahead of time too.
DO remember that "love is in the details". You don't have to spend a lot of money on hostess gifts – just add a personalized touch (if nothing else, bring a card)!
DO ask yourself if you would want this gift

, if not – why are you giving it to someone else? This goes back to my regifting rule. 
 In a day where everyone is trying to perfect their latest Pinterest project, I promise these are all super easy and simple to put together. Alas, below are some of my host/hostess gift ideas, which are all certainly DO's.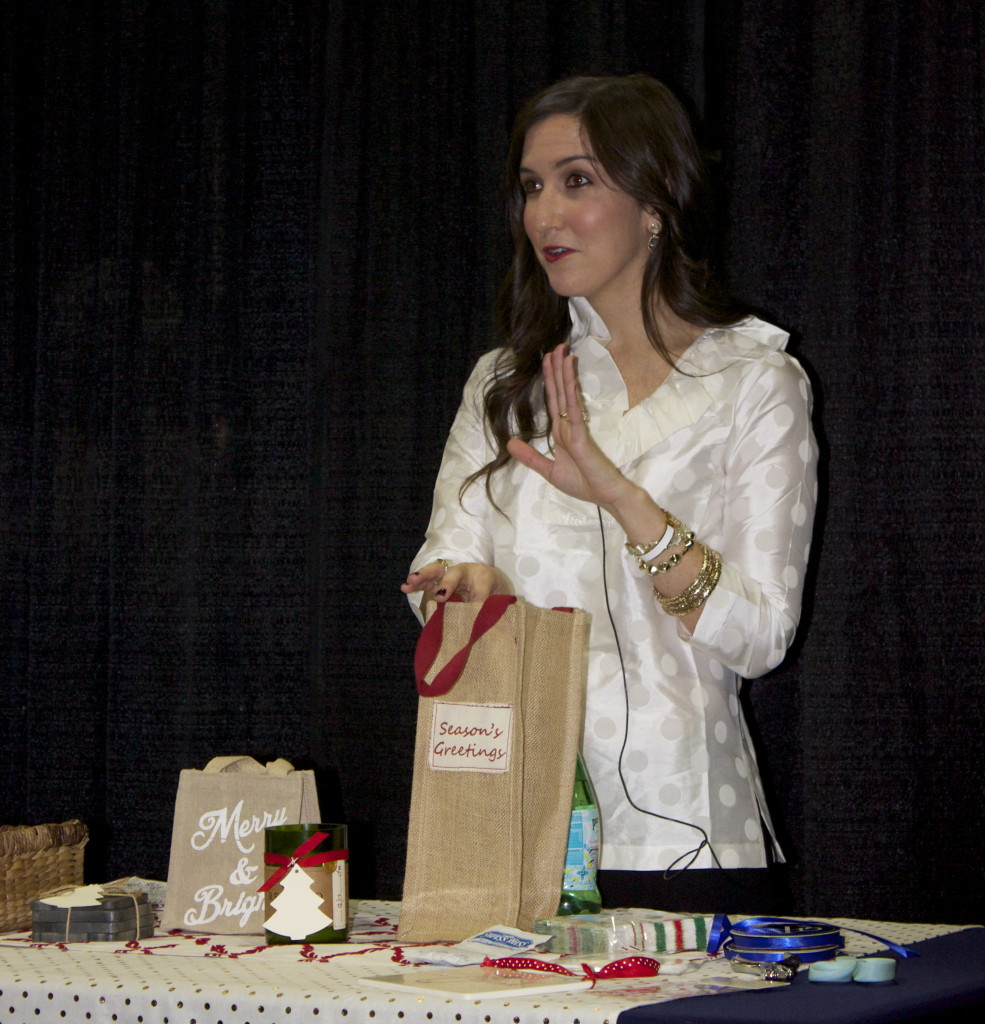 1. Cookies In a Jar – recipe & DIY here.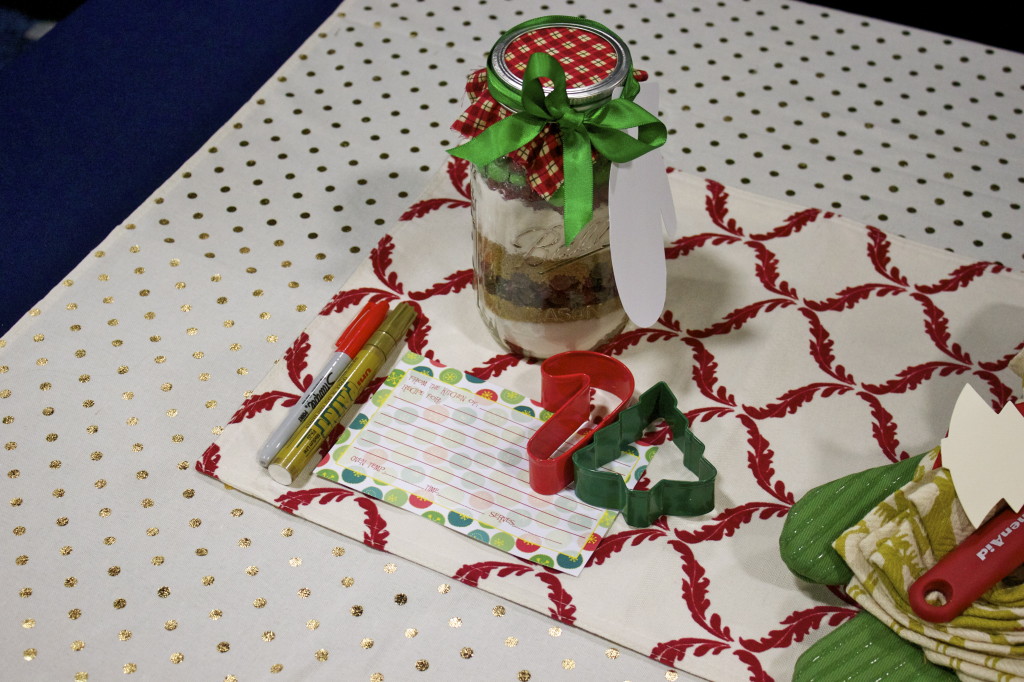 2. Baker's Set –  dishtowel, utensil and oven mitt.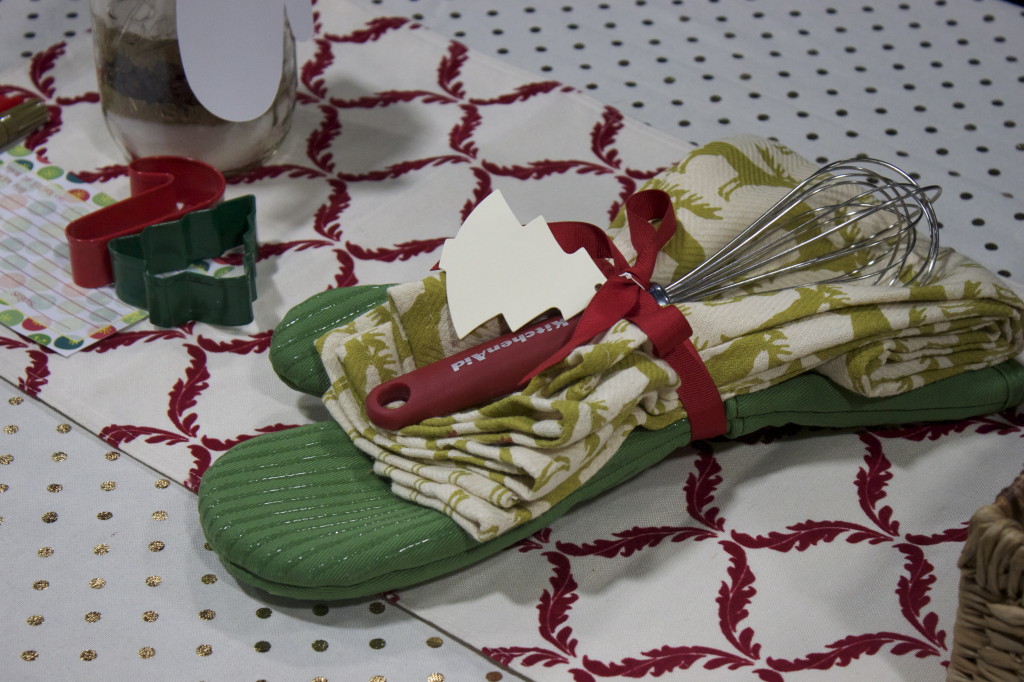 3. Set of champagne or wine glasses in a basket with a bottle to accompany (add a basket for a more "professional look").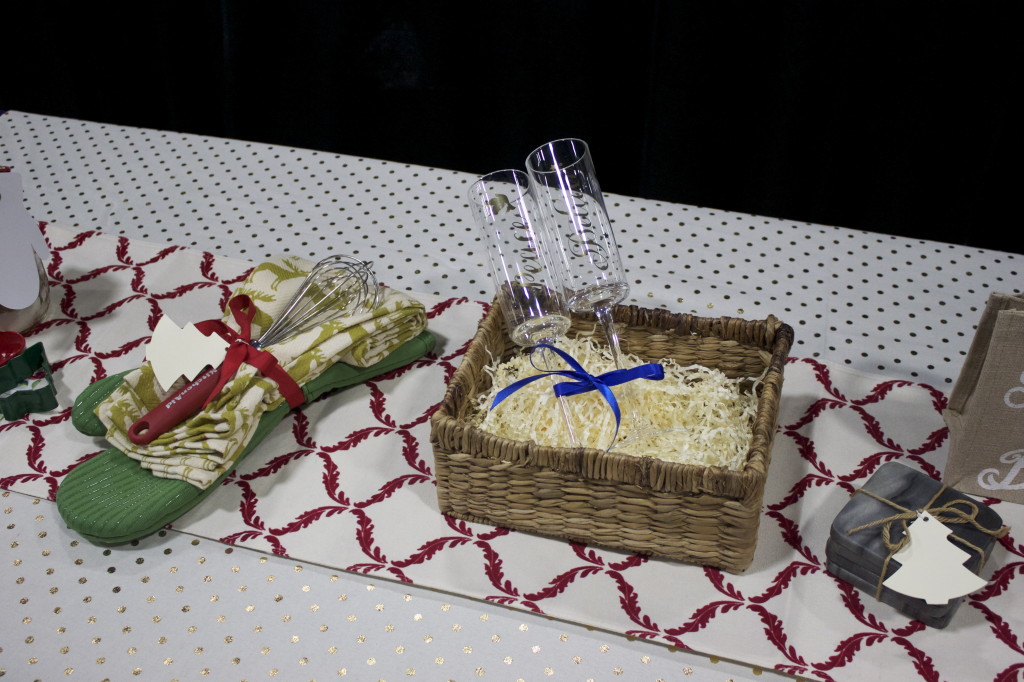 4. Marble Coasters (for the bachelors). 
5.  Rewined candles (Holiday or regular scents)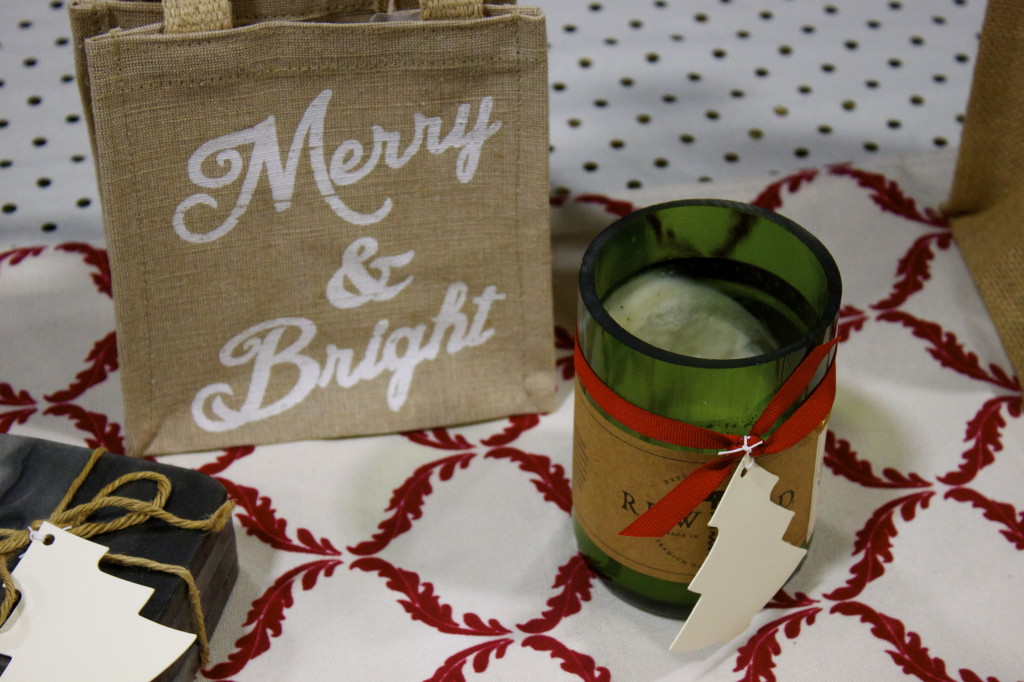 6. Instead of just another bottle of wine – throw in festive cocktail napkins, an ornament (totally acceptbale in this case) or tag around the bottle. (This way at least the host knows who it's from.)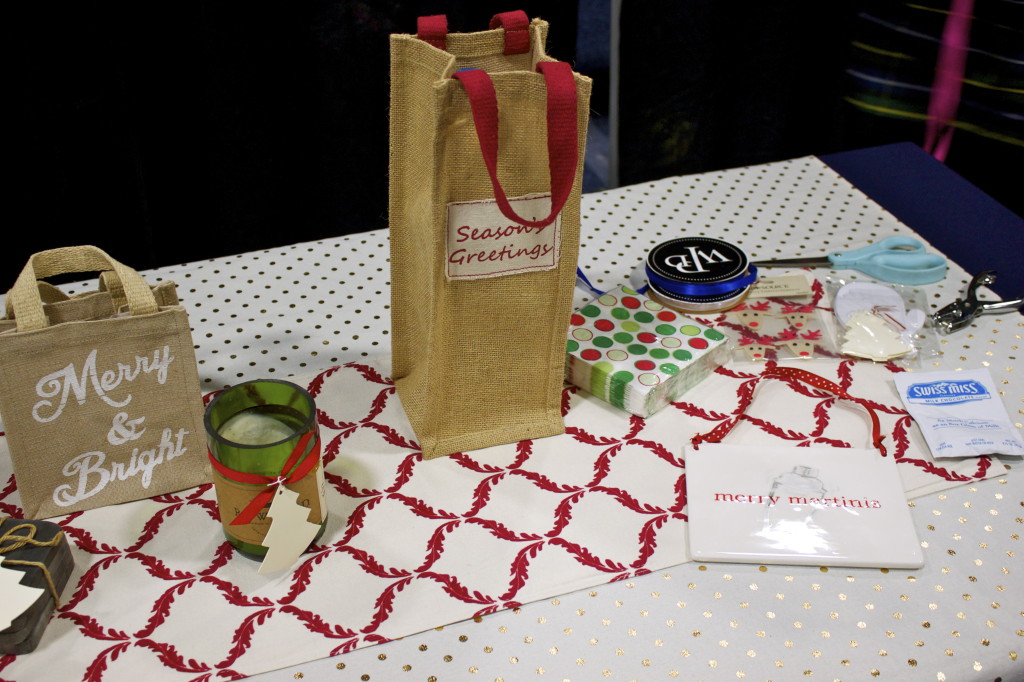 All of these ideas can be used for Thanksgiving, New Year's Parties, Birthdays and throughout the year too.
Thank you again to everyone who came out on Saturday and Sunday and to DC's Metropolitan Cooking & Entertaining show for giving me the opportunity to host and toast in person!
P.S. Many of you asked on Instagram so…what I wore on Saturday & Sunday is below.
{Dress & Tunic Top: Devon Baer c/o (here & here) // Belt: Kate Spade //  Earrings: Kendra Scott c/o (here & here) // Bracelets: Kendra Scott c/o (here, here, here, here & here) // Ring: Kendra Scott c/o //  Blowout: Drybar Georgetown c/o // Shoes: Off Broadway c/o (booties & flats) // Pants: J.Crew // Lips: Beautycounter c/o}