If you followed along on instagram, you know that I did a little hosting AND toasting this past weekend. I kicked off Saturday with Meaghan of District Sparkle at a Brunch & Champs party at Sonoma Wine Bar. This event was part of DC Wine Week and we sipped on bubbly and indulged in brunch bites. Then I mixed up some new fall cocktail recipes and hosted Patricia of Piqued PR and my BFF, Claire, for an evening tasting. (Oh, and I cannot leave out my roomate and her friend who had just returned from a day of vineyard hopping – they were the first guinea pigs to sample these libations.)
I took a few drinks I found, combined and sampled accordingly. Both of these are perfect to serve all season long and will leave your guests coming back for more. As promised, below are the recipes!
Pumpkin Pie Boozy Milkshakes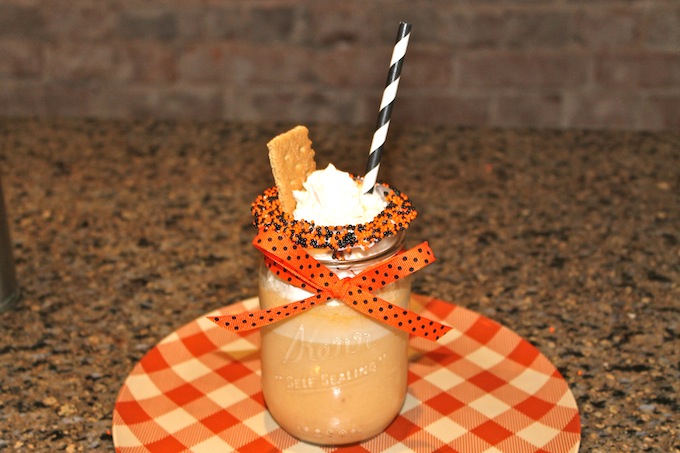 This is a remix on my Key Lime Pie Boozy Milkshakes from the summer, (yum!). Fair warning that you probably can only drink one of these shakes and better yet, serve for dessert. I plan to make these again (sans the booze) for my younger siblings. They're pretty to look at too, right?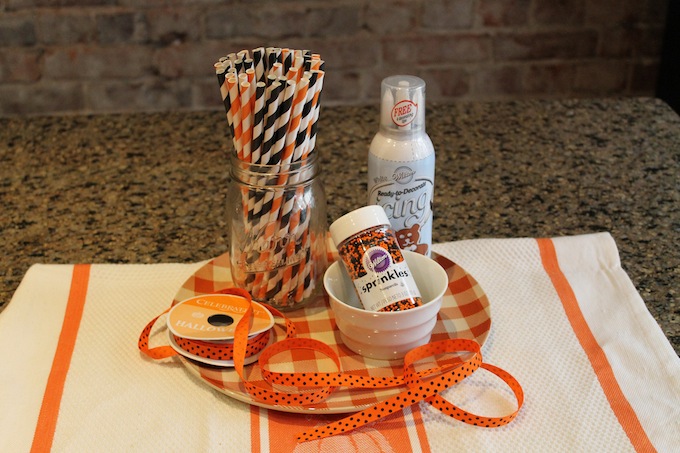 Party Supplies:
Halloween Ribbon for Bows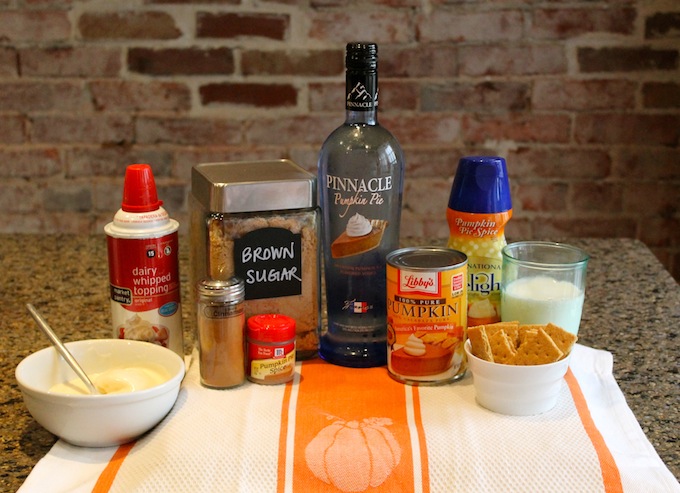 Shake Ingredients:
3 Cups of Vanilla Ice Cream
1/2 Cup of Pinnacle Pumpkin Pie Vodka
1/4 Cup of Pumpkin Pie Spice Creamer
1 1/2 Tablespoons of Brown Sugar
1/2 Cup Libby's Canned Pumpkin
Pinch of Pumpkin Pie Spice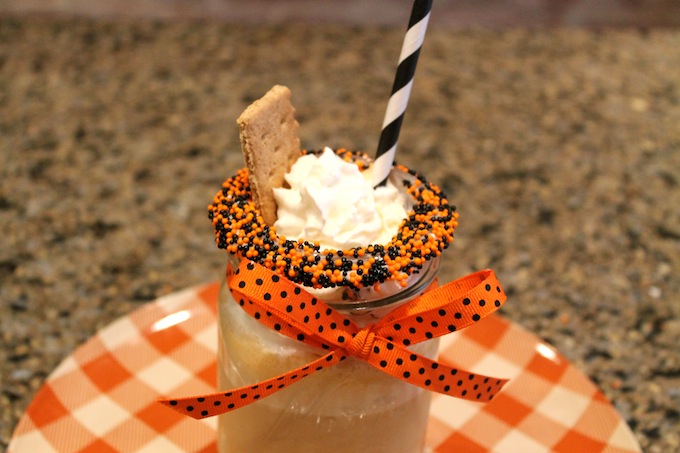 Shake Topping:
Whipped Cream
Graham Crackers
Vanilla Frosting (for the rim of the glass – this is how the sprinkles stick)
Orange and Black Sprinkles (for rim of the glass)
Directions:
Line the rim of the mason jar with vanilla frosting and then dip into the bowl of festive sprinkles.
Mix all the ingredients together in a blender.
For the topping, add whipped cream generously and garnish with a graham cracker.
Enjoy! This recipe serves 2.
Apple Cider Bourbon Mimosas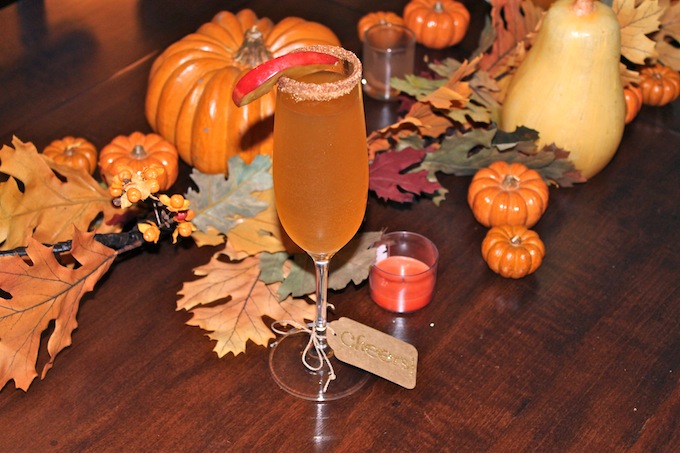 This is a cocktail that can be enjoyed in the morning or in the evening (we chose to sip on these during college football games, naturally). This is also one that should be served in a pitcher or carafe, because your guests will want more than one. Promise.
Ingredients:
1 Teaspoon of Brown Sugar
2 Parts  (or 3 ounces) of Apple Cider
2 Parts (or 3 ounces) of Bubbly
1 Part (or 1.5 ounces) of Bourbon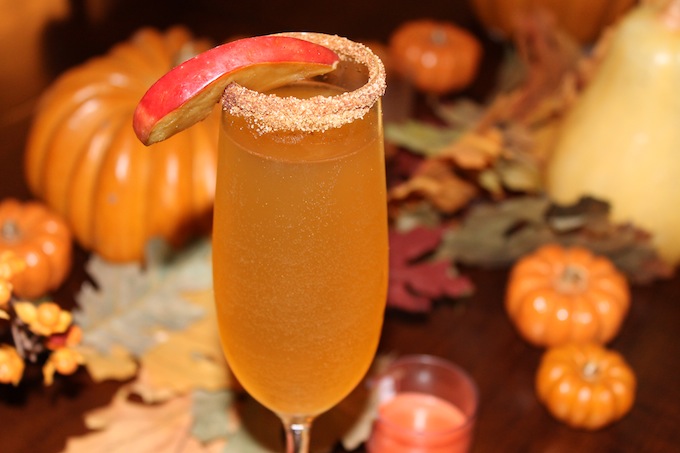 Directions:
Dip champagne glass rims in bourbon and then into a mixture of cinnamon sugar.
Mix all the drink ingredients together and pour into champagne glass.
Garnish with sliced apples and enjoy! Serves 2.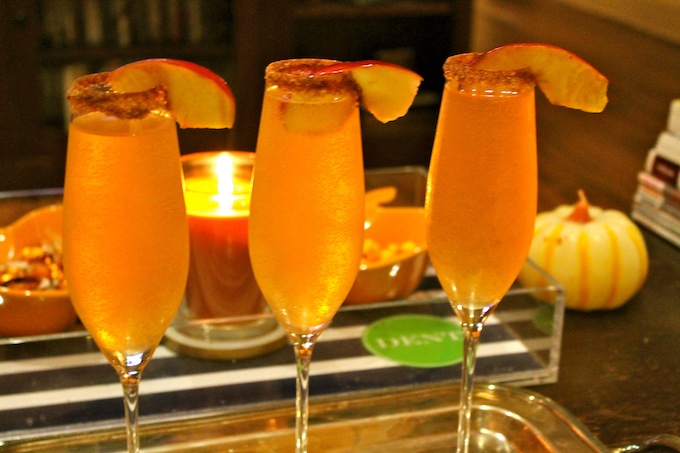 What fall cocktails do you fancy?
 Try these and let me know what you think! Cheers!